Laurel Hubbard is set to make history when she competes as the first openly transgender athlete at an Olympic Games.
The New Zealander will take the stage on August 2 for the women's super heavyweight +87kg weightlifting event.
At 43 years old, Hubbard is also set to be the oldest weightlifter competing in the sport at the Tokyo games.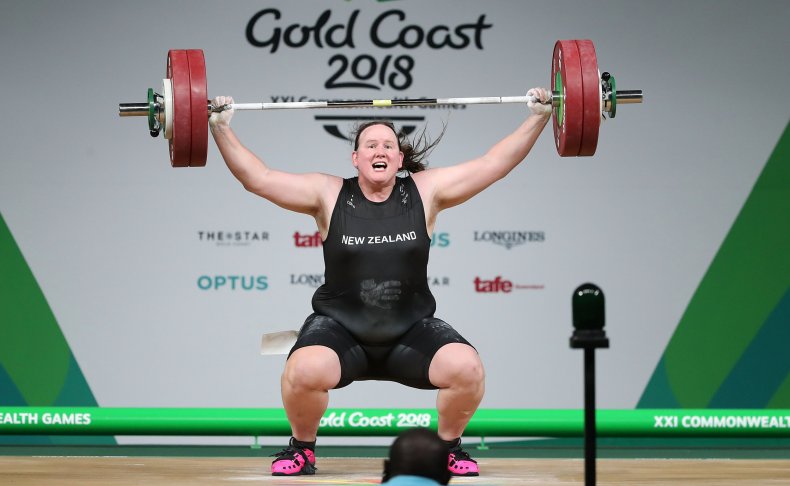 Who is Laurel Hubbard?
Born in February 1978, the weightlifter hails from Auckland, New Zealand.
Her father, Dick Hubbard, was a wealthy cereal company magnate and briefly served as Auckland's mayor from 2004 to 2008.
Hubbard revealed she took up "an archetypally male" sport in a bid to feel more masculine.
"I thought perhaps if I tried something that was so masculine perhaps that's what I would become," she told Radio New Zealand in 2017. "But sadly, that wasn't the case…. sad in the sense that maybe it would have made some of the darker periods in my life a bit more manageable."
Transition
Hubbard began transitioning in 2012 at 35 years of age.
Before that, Hubbard took part in male weightlifting competitions. After transitioning, she began competing in international weightlifting events.
Weightlifting
Back in 1998 at the age of 20, Hubbard set a men's New Zealand national junior record with a 300kg total in the junior +105kg division.
Three years later in 2001, Hubbard withdrew from the sport, explaining that it "became too much to bear … just the pressure of trying to fit into a world that perhaps wasn't really set up for people like myself."
In 2017, the New Zealander competed internationally as Laurel Hubbard for the first time. She took home the gold medal at the Australian International championships in the heaviest women's division, lifting 123kg in the snatch discipline and 145kg in the clean and jerk for a 268kg total. The result was 19kg more than her nearest rival, but well below the 300kg New Zealand junior male record set as a man.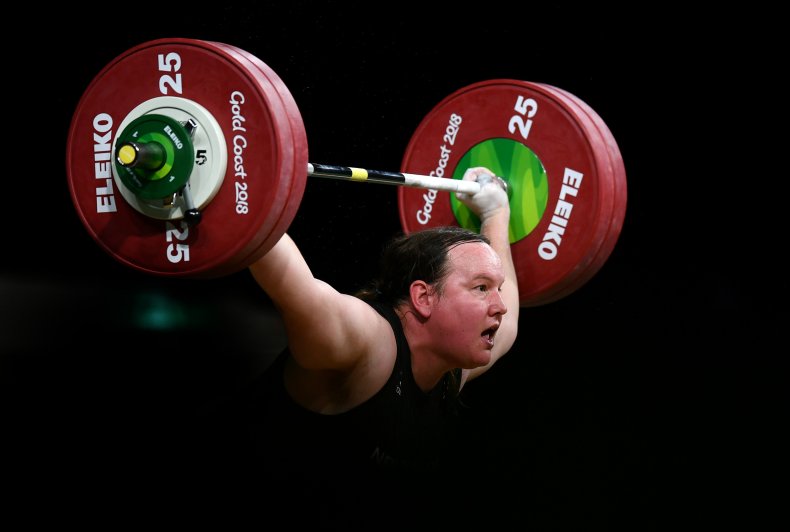 She also secured two silver medals in the +90kg division at the World Weightlifting Championships in California that same year.
While competing at the 2018 Commonwealth Games on Australia's Gold Coast, Hubbard was forced to leave the competition after rupturing a ligament in her arm.
However, she came back to the sporting arena the following year, clinching two gold medals at the 2019 Pacific Games in Samoa in the women's +87kg category.
In 2020, she won gold again in the women's +87 kg event at the Roma World Cup in Rome, Italy.
Hubbard is currently ranked seventh in the IWF's women's +87kg division.
Injury
Hubbard suffered from a serious arm injury when the bar fell awkwardly behind her at the 2018 Commonwealth Games on Australia's Gold Coast.
The weightlifter was attempting a Commonwealth record of 132kg in the snatch discipline while leading the women's 90kg-plus division when the injury occurred.
"When I broke my arm at the Commonwealth Games three years ago, I was advised that my sporting career had likely reached its end," she said in a statement at the time. "But your support, your encouragement, and your 'aroha' [affection] carried me through the darkness."
Tokyo Olympics
In June this year, Hubbard was confirmed as a member of New Zealand's Tokyo 2020 Olympic team.
She became eligible to compete after meeting the rules set by the International Olympic Committee's regulations for transgender athletes and fair competition.
The rules state that transgender athletes are able to compete in the female category if they are able to demonstrate a total testosterone level below 10 nanomoles per liter for a minimum of 12 months before they compete.
"I am grateful and humbled by the kindness and support that has been given to me by so many New Zealanders," Hubbard said in a statement last month issued by the New Zealand Olympic Committee (NZOC) and as reported by the Associated Press last month.
Controversy
In 2015, the International Olympic Committee (IOC) tweaked its rules to allow transgender women to compete as long as their testosterone levels were below a certain threshold.
Hubbard meets all the IOC requirements, but her participation in the Olympics has still been attacked.
Former NFL player Brett Favre has been the latest to criticize her inclusion.
"It's a man competing as a woman," the former Green Bay Packers quarterback told co-host Eric Bolling last month, during an episode of the Bolling with Favre podcast.
"That's unfair. It's not fair for a man, even if this person wants to be a woman or feels compelled—if you want to become the opposite sex, that's fine. I got no problem with it. But you can't compete against—males cannot compete against females."
"If I was a true female—I can't believe I'm saying that—and I was competing in weightlifting and lost to this person, I would be beside myself."
In May, Belgian weightlifter Anna Vanbellinghen, who will compete in the same 87kg category as Hubbard, spoke out about her rival.
"Anyone that has trained weightlifting at a high level knows this to be true in their bones: this particular situation is unfair to the sport and to the athletes," she said.
"Life-changing opportunities are missed for some athletes—medals and Olympic qualifications—and we are powerless."
In a December 2017 interview, Hubbard said: "All you can do is focus on the task at hand and if you keep doing that it will get you through … I'm mindful I won't be supported by everyone, but I hope that people can keep an open mind and perhaps look at my performance in a broader context."
"All I can do is be myself, do what I do and if people find inspiration then that's great, but it's not what I'm setting out to do," Hubbard added. "I am who I am. I'm not here to change the world. I just want to be me and do what I do."