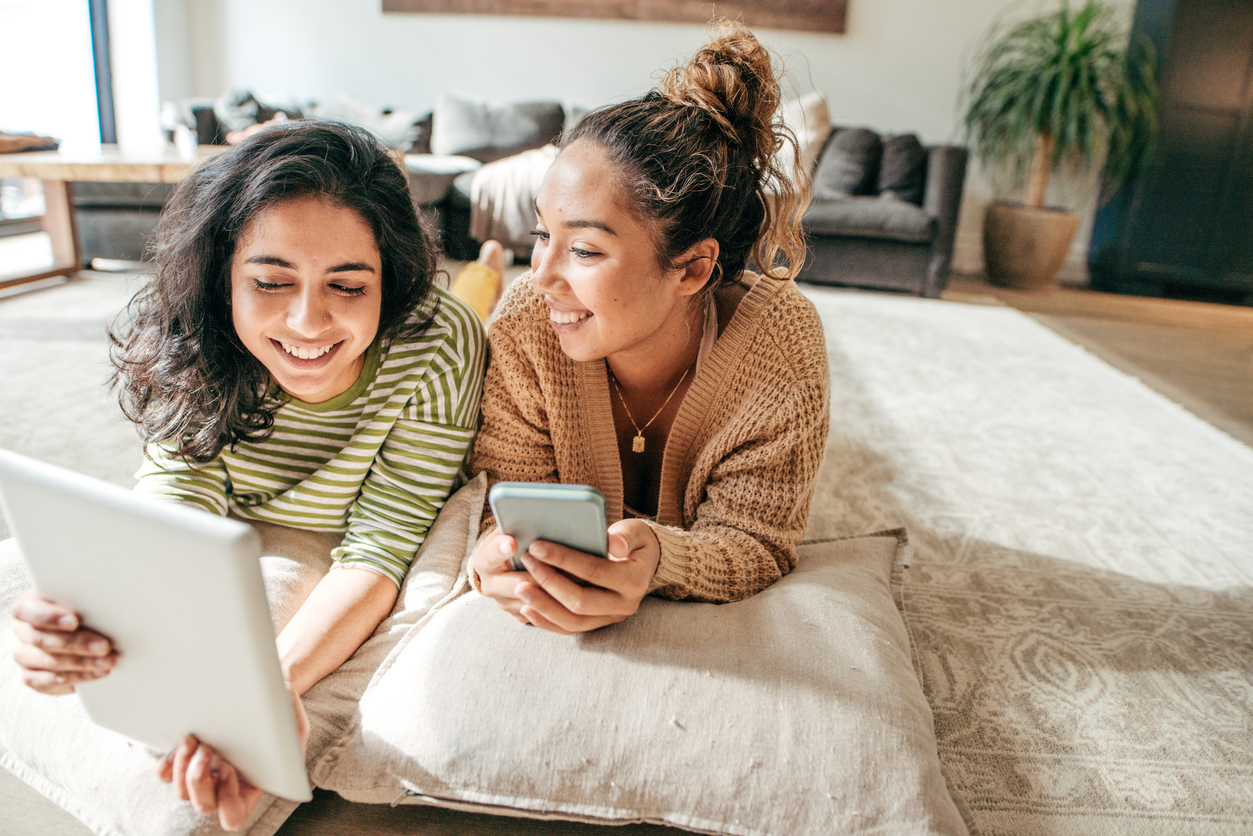 There is no doubt about it: social media has become one of the most influential and critical communications tools since it first introduced itself to the world decades ago. Brands cannot live without this multi-facetted tool. Audiences lean on it to be educated, entertained, informed and purchase everyday goods. This remains significant in digital media especially if you are marketing or communicating to multicultural audiences.
In the last decade, the Hispanic population has grown exponentially, not only in numbers but in buying power as well, to the tune of $1.6 trillion and growing. Hispanics encompass 20% of the U.S. population and the community continues to diversify itself in its growing economic and political power.
Hispanics have traditionally relied on word-of-mouth, preferably from family and friends, to make purchasing decisions. The Hispanic community is incredibly brand loyal. The arrival of social media has contributed to a bigger demand for cultural connectivity.
From a social media lens, Hispanics are looking for brands that authentically speak and align with their values. They are searching brand experiences that deliver a 360 approach that amplify and redefine their consumer behavior while maintaining their association to their roots. Using the Spanish language in any online campaign is critical to attracting this elusive market. Data shows the U.S. Latino population, especially the younger generation who are often bilingual, l would love to see multilingual campaigns that emphasize their culture, heritage and traditions as the foundation of engagement.
Known as avid social networkers, Latinos spend heavy amounts of time on the internet either interacting, shopping, watching entertainment, researching, and making purpose-driven decisions.  Building and solidifying trust and respect are vital in establishing brand loyalty among the Hispanic community especially in digital media. Hispanic consumers care when brands develop meaningful content and dialogue because it demonstrates companies understanding their interest. Their content genuinely speaks to them through the exact voice and tone to institute a connection.
Today, companies try to infuse a perfect mix of multiculturism that balances storytelling with culture across diverse Hispanic communities. When you look at the Hispanic population at a deeper lens, we have very rich and inclusive individuals who come from countries within Latin America that have their own identity and customs. Brands such as McDonalds, Proctor & Gamble, Walmart, Toyota, AT&T, T-Mobile, Neutrogena and Target all produce multicultural campaigns that specifically tie their day-to-day needs with their heritage. Brand loyalty is very important among Latinos as we spread the word extensively among our inner circles.
U.S. consumers, general audiences, influencers and content creators create and amplify original Spanish storytelling which is being embraced by the mainstream spreading across all traditional and digital mediums. In addition to English-speaking content, the importance of a cultural fusion among our society cannot be overstated.
For the Hispanic market, social media is the perfect combination of cultivation and content. It's very convenient and the primary place for Hispanic-driven voices. The power of social media runs very deep. Even more so for all Hispanic communities. Find them there in the digital world.
Yesenia Reinoso is an award-winning ten-year transformative bilingual storyteller, content creator, public relations practitioner, and entrepreneur. In June 2021, she founded Y Communicate and currently serves as Founder and Principal. Mastering a ten-year plus career in corporate communications, Yesenia worked in industry sectors across the for-profit and nonprofit sectors. Previous employers include National CineMedia (NCM), Times Square Alliance and Global Kids. She is also a member of PRSA, contributor writer and the co-host of the marketing and PR podcast "Market or Pitch." LinkedIn – Yesenia Reinoso; Instagram – @y.communicate
COMMENT