The crypto market is becoming more regulated. As it grows in popularity and adoption, more countries are seeking to impose some controls over what was once a Wild West. One of the key regulations that are being focused on is Know-Your-Customer (KYC) checks.
Several exchanges that once did not have any KYC checks are now enforcing it strictly for fear of incurring the wrath of authorities. That said, there are still exchanges out there that let users make their trades without KYC. This guide will tell about nine of those exchanges and will also cover some of the features that they have.
Bear in mind that there are some caveats to using these exchanges, like how some will impose certain limits on withdrawals without KYC.
Top 9 Crypto Exchanges Without KYC
You might have various reasons as to why you want to use an exchange that doesn't require KYC. Perhaps you want to remain anonymous, or perhaps you don't want to wait days for the information to be verified. Whatever the reason, the exchanges here should have you covered.
1. Bybit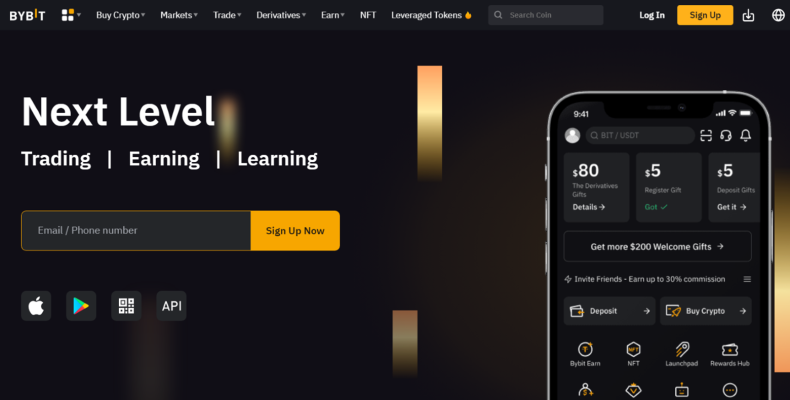 Founded in 2018, Bybit is a very well-known crypto exchange that is based in Singapore. It offers numerous features, but it is largely known for its derivatives platform. However, that's not to say that a user can't use it to make regular spot trades. Bybit does not require KYC verification, but users from the United States cannot use the platform.
There are no limits when it comes to withdrawals. The exchange is also available on both Android and iOS. The trading fees vary between 0.025% to 0.075%.
2. Changelly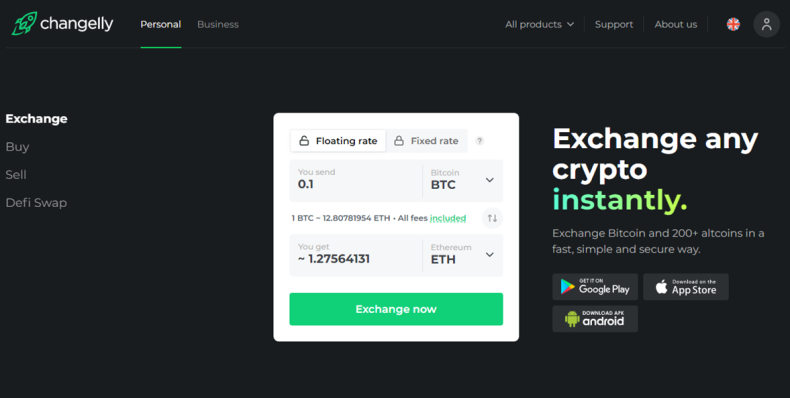 Changelly is an exchange that has been around since 2013. It does not require KYC, which is partly why it has become quite popular among a certain portion of the crypto community. It offers trading in over 150 cryptocurrencies, so it should cover much of your needs.
The trading fees are fixed at 0.5%. The only time you will have to complete KYC is if your account is detected as being suspicious — for the honest retail user, this should not be a problem.
3. KuCoin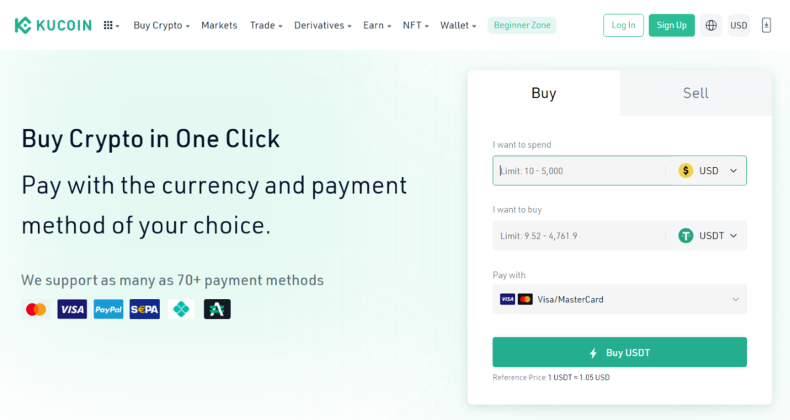 KuCoin is another popular crypto exchange that only requires partial KYC verification. You don't have to complete any verification at all, unless you want to withdraw more than 1 BTC or if your account is detected as being suspicious.
In addition to spot trades, you will also be able to carry out margin trading, staking and lending, among other things. The fee is 0.1% for KuCoin.
4. AscendEx (formerly Bitmax)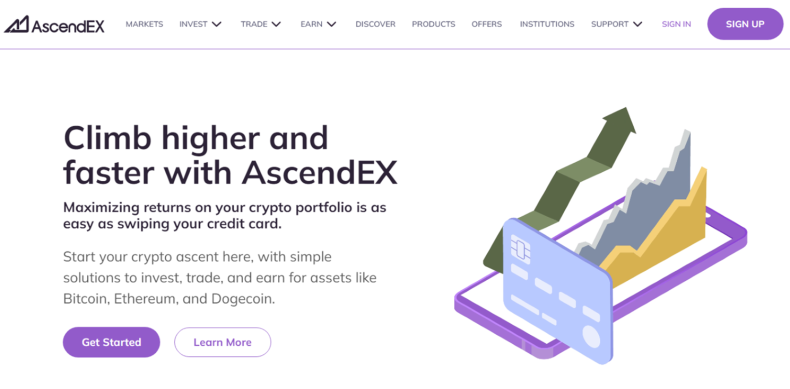 Launched in 2018, AscendEx (formerly Bitmax) does not require KYC for deposits and withdrawals. You'll find all sorts of cryptocurrencies on this platform, including the more popular altcoins. Do note that if you don't complete KYC, you can only withdraw up to 2 BTC per day.
The trading fee for AscendEx is 0.085%. It's slightly on the lower end, and few exchanges offer even lower trading fees than this.
5. PrimeXBT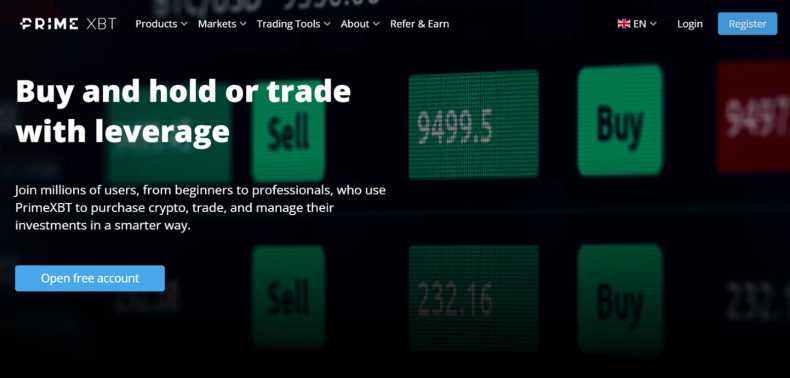 Launched in 2018 and headquartered in Seychelles, PrimeXBT is another option at your disposal for an exchange without KYC requirements. Besides crypto trading, including margin trading, it also offers stock, commodities and forex trading. There are nine different trading pairs, and the assets available include Bitcoin, Ethereum, Ripple, Litecoin and EOS.
The exchange is available in over 170 countries. The trading fee is fixed at 0.05%.
6. BaseFEX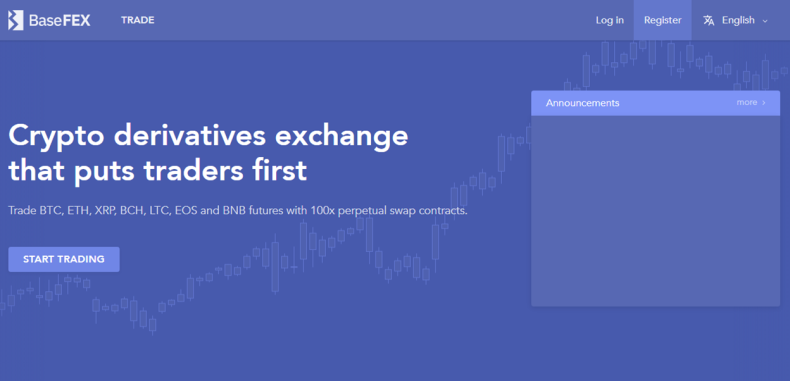 BaseFEX is one of the new crypto exchanges on this list. One of the things to note about the platform is that it does not work with fiat at all. The platform only accepts deposits in Bitcoin, so you'll have to keep this in mind. It also offers stablecoin settlements to help deal with any risks. Additionally, the exchange does not require KYC.
The trading fees at BaseFEX range from 0.02% to 0.06%. The exchange also offers 100X leverage, should you want to take that risk.
7. Binance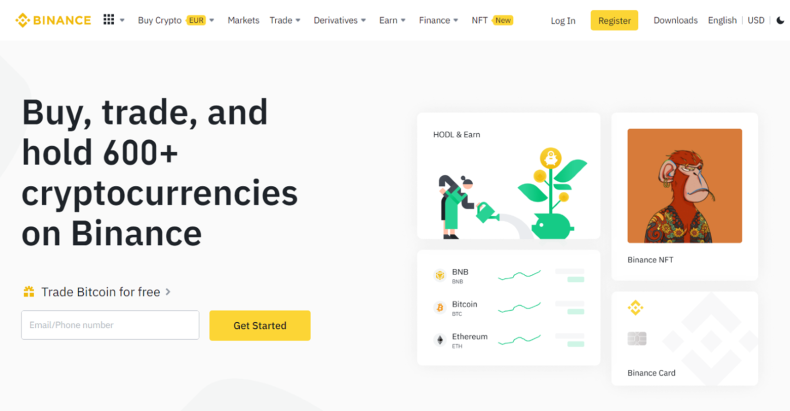 Binance is one of the most popular crypto exchanges in the world, if not the most popular crypto exchanges. While it has been working with regulators and is even more focused on compliance than ever before, users can still make withdrawals up to a certain amount without KYC.
Without KYC, you can make withdrawals up to 0.06 BTC. Those using Binance U.S. are required to complete KYC, though.
Binance has a good reputation when it comes to features, and there are several of these. For this reason, if you plan to make only small trades, you may want to consider Binance. The trading fee is fixed at 0.1%.
8. Bitfinex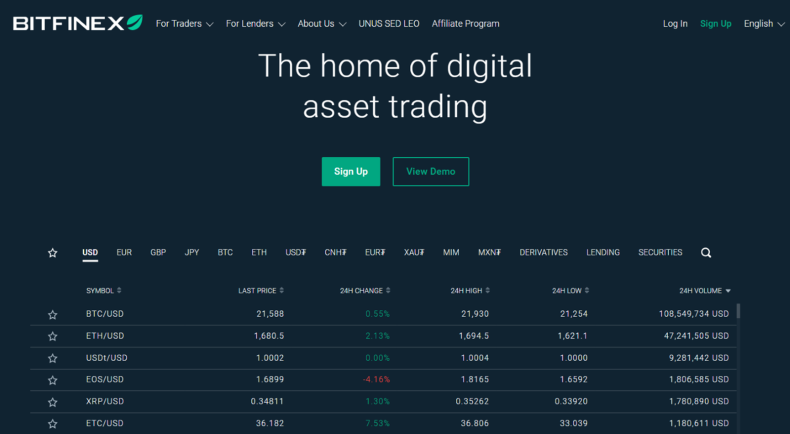 Bitfinex is a name that almost anyone who has been in the crypto market for a little while has heard of. It is one of the oldest exchanges on this list, having existed for over a decade. Bitfinex offers a lot of features, including derivatives and margin trading. There are various tiers to the KYC process, with the basic one (which only requires an email) allowing trading, deposits and withdrawals.
Trading fees for the spot exchange can vary from 0.1% to 0.2%. Other features worth noting are the customizable layout and the high liquidity.
9. TradeOgre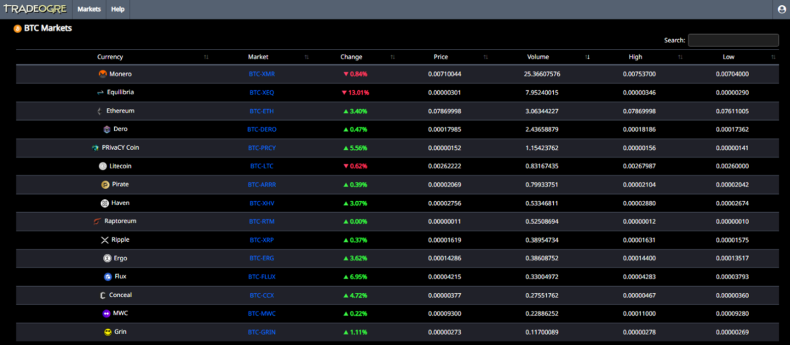 TradeOgre is not the most popular crypto exchange on this list, but it is one that does allow users to use the platform without KYC. Bear in mind that the team is anonymous, and there are always risks with that.
Trading fees for TradeOgre stand at 0.2%. You will also find private cryptocurrencies like Monero and Zcash on the platform. For those with a bent toward being completely anonymous, TradeOgre may be worth looking at.
Crypto Exchanges Without KYC Exist
While governments are clamping down on the crypto market, users need not think that there are no crypto exchanges without KYC. They exist, though most of them impose limits on your interaction with the platform. Some don't, but by and large, they do.
You can use the platforms listed above if you don't wish to give your personal information away or for whatever other reason. You may want to choose an exchange based on the other features it has to offer, and many of these exchanges offer a lot more than just spot trading.
Rahul owns less than 1 BTC and 40 LRC.
International Business Times holds no liability for any investments made based on the information provided on this page. We strongly recommend independent research and/or consultation with a qualified professional before making any investment decisions.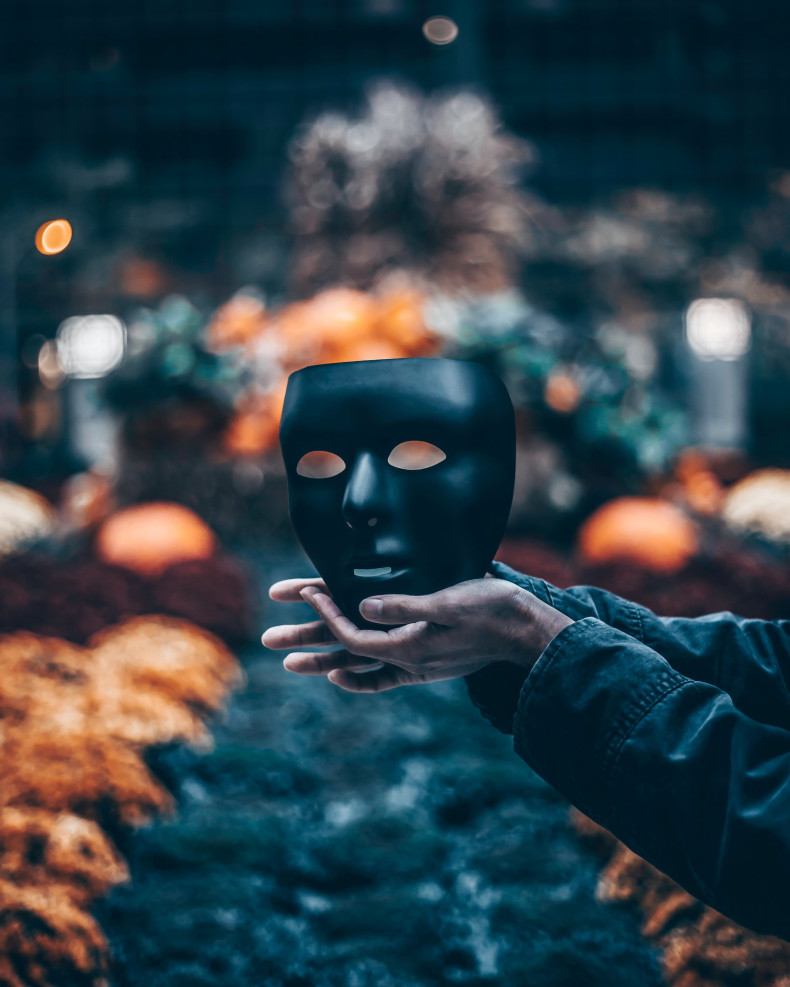 MEET IBT NEWS FROM BELOW CHANNELS
© Copyright IBTimes 2022. All rights reserved.