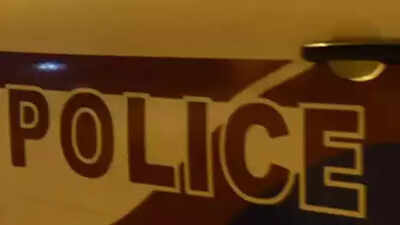 MUMBAI: Within two hours of a young man's body being found at Powai, the local police solved his murder case with the arrest of two of his acquaintances using social media. Vishal Rao, the deceased, was murdered following a dispute with the accused, Ajay Gupta and Anil Gupta, police said.
On July 8, Rao was walking down Saki Vihar Road with two of his friends when he got a phone call. His friends overheard him arguing non-stop on the phone call throughout their walk. They also heard him mention a name during the phone call.
Later, two men approached Rao while he was still walking and asked him to accompany them to the other side of the road. When he did so, the men knifed him and left him behind a parked car. His friends who witnessed the murder did not identify the assailants. They alerted the police.
"Rao's friends were able to tell us the name they had overheard him say during his phone conversation. Our officers checked Rao's social media accounts to find out if the name showed up. Once we found a positive match, we visited the man's residence and our team was able to track down the assailants," said DCP Maheshwar Reddy. The accused, Ajay and Anil Gupta, did not have a previous crime record. The assailants told the police that Rao had used expletives while referring to one of their family members which had sparked a dispute.
Ajay and Anil Gupta have been booked under section 302 of IPC.
FOLLOW US ON SOCIAL MEDIA
FacebookTwitterInstagramKOO APPYOUTUBE