Microsoft Modern Webcam review: Key specs
Dimensions: 50.53 x 36.05 x 74.58 mm
Weight: 88.3g (0.21 lbs)
Exterior:
Front window: glass, polished black
Tripod mount: copper, glossy silver
Other components: plastic/TPE/rubber, matte black
Video details: Up to 1080p 30fps video output, HDR, Auto exposure, Auto white balance, Auto anti-flicker, Expansive 78° field of view, Certified for Microsoft Teams details
DOF: 0.4-1.5m
USB cord length: 59.1" (1.5 m)
Inputs: USB-A connection
Sensors: 1920 x 1080, 30fps
Pixel size: 1.4um x 1.4um
Compatibility: Windows 11 Home/Pro, Windows 10, Mac OS 11.0/10.15, Windows 8.1/8
Microphone Codec: PCM, 16bit, 16KHz sampling Buttons/controls: Integrated privacy shutter to turn video stream on/off
The Microsoft Modern Webcam is the first webcam Microsoft has brought out in quite a few years, and clearly it's less of a headline-grabbing flagship model than a tentative testing of the waters. Offering 1080p HD video with a mic and a small range of image-enhancement features, it's a new addition to the Microsoft webcam family, boasting an ultra-slim design and modern features. 
This camera is aimed at those who need a reliable and portable webcam for online meetings, webinars, and live streaming. At just 88 grams, this camera is one of the lightest and most portable webcams on the market, too, but is it good enough to stake a claim among the best webcams (opens in new tab) on the market right now? I received a sample to review and have used it for all my video meetings over the last few weeks to inform my Microsoft Modern Webcam review.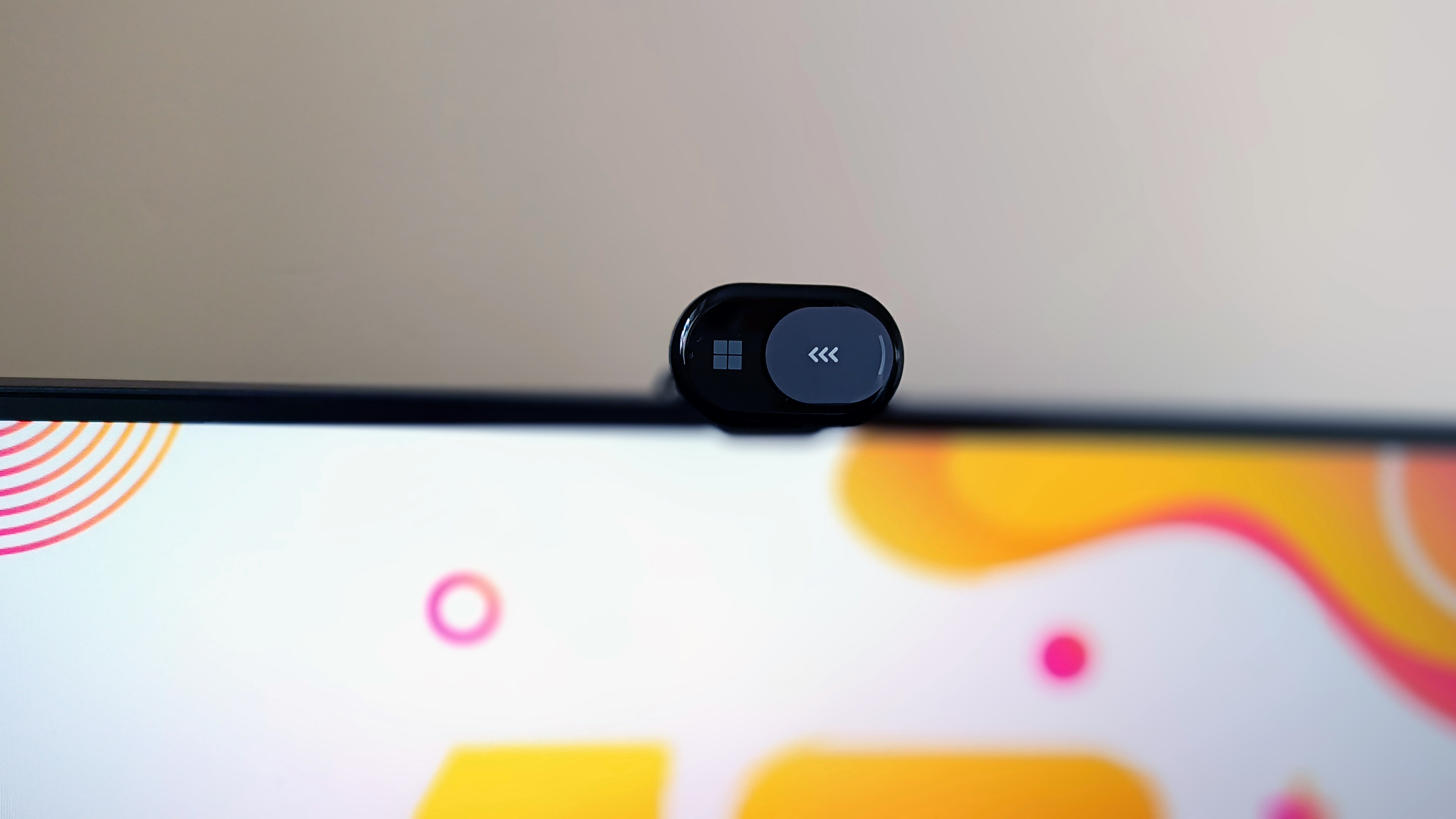 Design
One of the standout features of the Microsoft Modern Webcam is its slim and sleek design. This webcam is thin and compact, making it easy to pack in your bag or pocket when you're on the go. The camera also features a flexible mount that allows you to position it at any angle, which is especially useful if you're working in a cramped space or need to adjust your camera angle during a video call.
The camera's exterior is made up of a mix of materials, including glass, copper, plastic, TPE, and rubber. This combination gives the camera a sleek and modern look, but I did feel it was a bit flimsy and more cheaply made than some competitors. This is likely due to the predominance of plastic in the camera's construction, which may not be as durable as metal or other materials. Also, the mount doesn't always feel like it fastens the camera firmly enough to the screen, again because of the device's lightness, which can cause it to wobble ever so slightly on top of the monitor.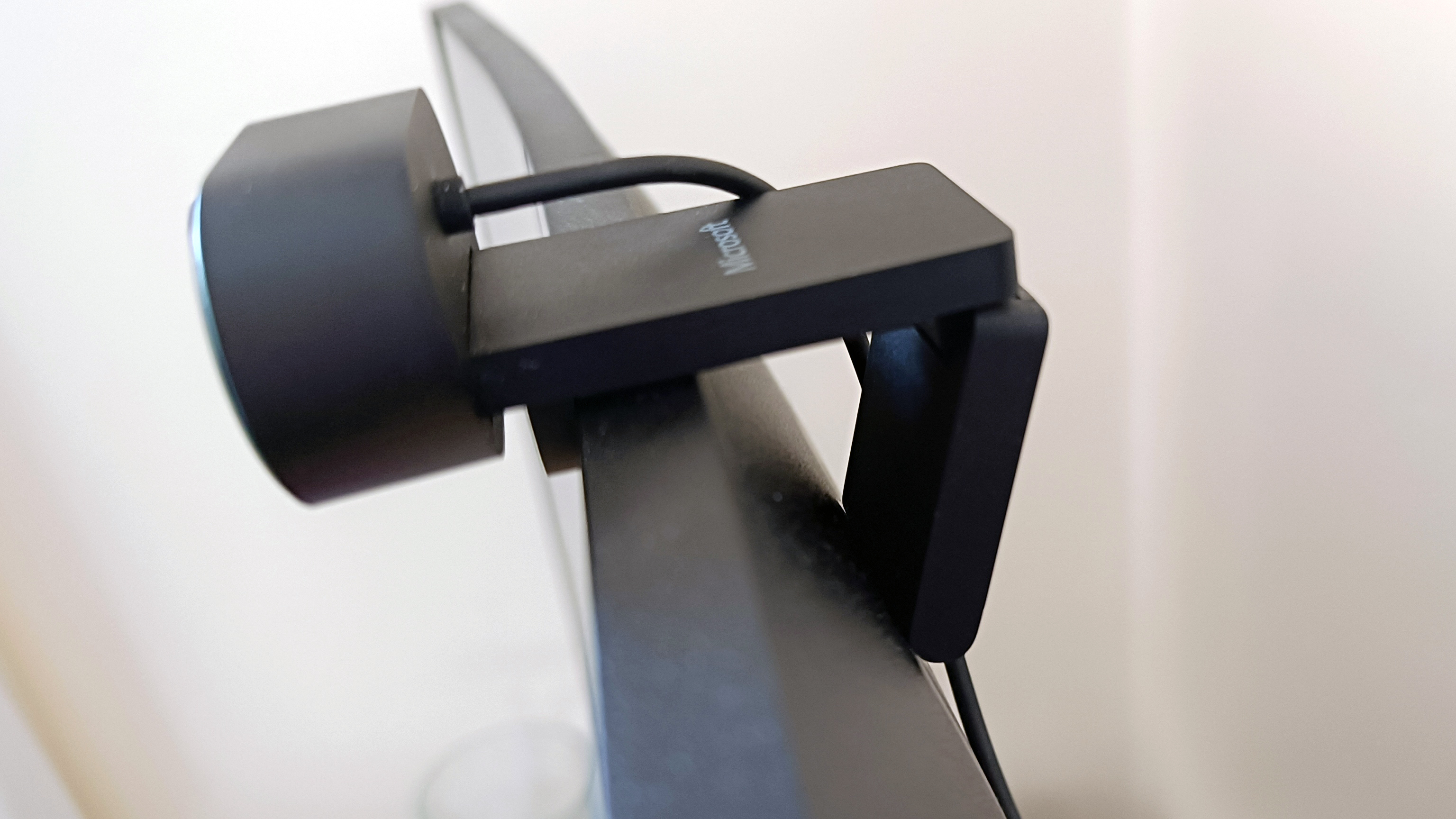 Features and performance
The Microsoft Modern Webcam is capable of outputting up to 1080p 30fps video, which is standard for most webcams on the market. The camera also includes features like HDR, auto exposure, auto white balance, and auto anti-flicker, which helped my mug look clear and accurate in different lighting conditions, with a range of lighting presets for varying brightness scenarios. The camera has a 78° field of view, which is wider than some other webcams on the market, making it a viable choice for group meetings or webinars, although many offer 90 or even 110 degrees, even at a similar price point.
In terms of camera performance, the Microsoft Modern Webcam does a decent job. The HD camera captures images and video with decent clarity and colour accuracy, but it's not the best webcam on the market in terms of image quality. It does have a facial-tracking feature that follows you around that field and zooms in on where you're located, though. This setting can be turned off for those who need a more static view, for example, if there's more than one person in view.
The camera's depth of field ranges from 0.4-1.5m, which should be enough for most users, and the USB cord is a reasonable length at 1.5m. It's compatible with a range of operating systems, including Windows 11 Home/Pro, Windows 10, Mac OS 11.0/10.15, and Windows 8.1/8, although some features and the microphone may require software download and are not supported on Mac OS.
As previously mentioned, the Microsoft Modern Webcam does include a built-in microphone, which uses PCM 16bit, and 16KHz sampling, and it has an integrated privacy shutter for the user's peace of mind. While the microphone's performance is decent, it's not the best on the market, and it may struggle in noisy environments or larger rooms.
One area where the Microsoft Modern Webcam falls perhaps surprisingly short is its lack of a Windows Hello function. Windows Hello is a biometric authentication feature that allows you to log in to your computer using facial recognition. This feature is available on many other webcams in the Modern Webcam's price range, but it's missing here. For those who rely on this feature for secure and convenient login, this may be a dealbreaker, and honestly it feels a bit weird that a camera from Microsoft is missing this feature.
While the Microsoft Modern Webcam is a solid option for those who value portability and convenience, it's outshined by its competitors in terms of camera performance and features. One such competitor is the NexiGo Hellocam (opens in new tab), which boasts superior image quality and sharper focus than the Microsoft Modern Webcam, while retailing for pretty much the same price. The Hellocam also has a wider field of view and has Windows Hello, making it a more feature-rich option for those who need a high-quality webcam for under £/$100.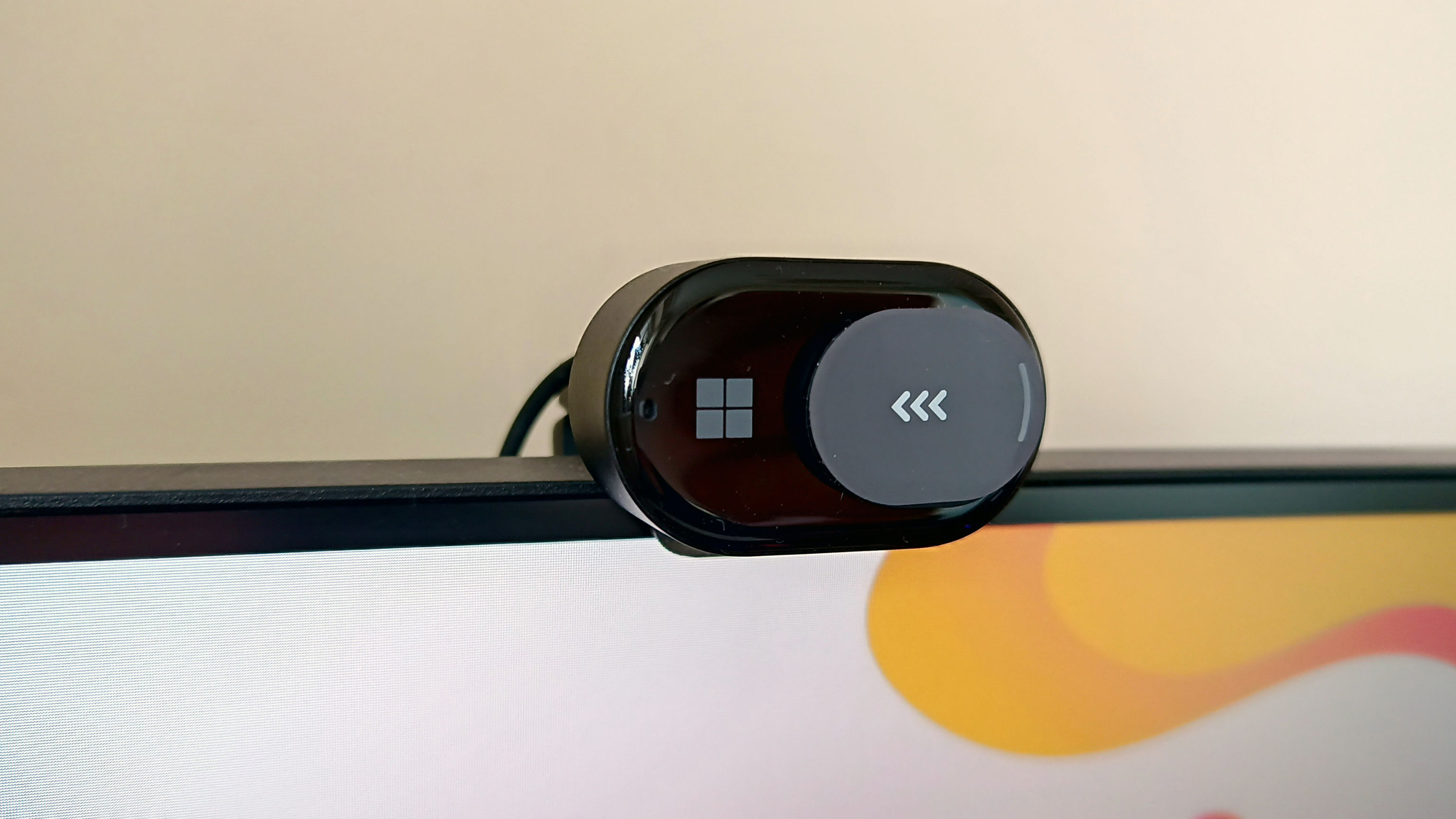 Price
The Microsoft Modern Webcam is priced at £/$69.99, which is smack-dab in the middle of the crowded budget-to-midrange field of webcams. You can get other Full HD camera at this price, but not many 2K or higher (not without some serious compromises elsewhere on the spec sheet, at least). However, a little less impressive for Microsoft is that you can also get Windows Hello-enabled webcams with dual microphones at this price point, so your choice based on price will come down to your desire to stay within a single ecosystem with your accessories or to chase extra features, even if it means going for a less-known brand.
Should I buy the Microsoft Modern Webcam
Overall, the Microsoft Modern Webcam is a solid option for those who need a portable and easy-to-use webcam. The camera's slim design and flexible mount make it a great choice for those who work in tight spaces or need to adjust their camera angle frequently. However, the camera's lack of Windows Hello function and narrow field of view make it less versatile than some other webcams it's competing with, and its image quality is a little outshined by competitors like the NexiGo Hellocam too.