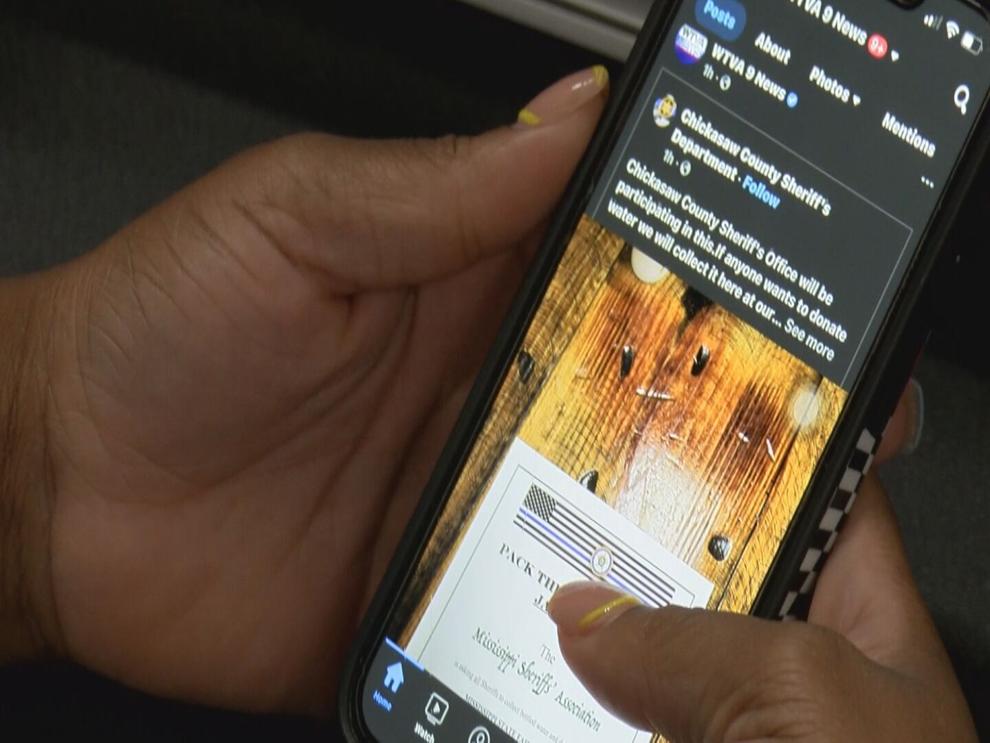 TUPELO, Miss. (WTVA) – Social media is constantly expanding its reach. Guntown Middle School started a class to help educate students on the topic. The class is called Cyber Foundations.
Local schools are trying to do their part to educate students on the dangers of posting or spreading inappropriate content.
Pew research says 97% of teens 13-17 year old use social media on a regular basis. There are benefits to social media but in the hands of young people, experts say it's important to explain the dangers.
Guntown's School Resource Officer, Matthew Williams spoke to the class Tuesday.
"We want them to know do not give out your name, where you live, where you go to school, any information like that. Because they never know what kind of information someone might be trying to get. They don't know these people," says Williams.
Williams says being from a small town does not shield young students from the hazards of social media.
"We want them to be aware that, even though we are in a small town in a small area, stuff still happens around here," says Williams.
Research says that 48% of internet users between 15-25 years old use snapchat. It is a messaging app that only shows messages for a certain amount of time before the "disappear." Kids are not typically aware that the company still holds on to those records.
"A lot of them didn't even realize, they thought it's there, it's gone, it's gone forever. But, no. Once it's on there it's always on there," says Coach Johnson.
"Whenever you are sending something and it's just one person to another person. There's nothing private anymore. It's going to become public," says Lee County Sheriff Jim Johnson.
Coach Johnson teaches Guntown's Cyber Foundations class. He advises students to act responsibly when posting online. Johnson teaches students to not post explicit pictures, hate speech of any kind, or personal information to social media.
"We kept coming up with the phrase that if you wouldn't post in front of your mom you probably shouldn't post it with your mom not there," says Coach Johnson.
According to Pew Research Center, 95% of teens have daily access to smartphone, and 46% of those teens report being online almost constantly. Jud McGee is a student at Guntown Middle School. He has been on social media since the fourth grade. This class has taught him how to deal with hate online.
"If you do end up get any hate, or anything, you can report them," says McGee.
There are many consequences to what you post on the internet. It is important to share with children and teens how to act on these platforms before they join cyberspace.