LinkedIn scams are also on the rise with the rise of remote work.
It seems the scammers want to get information from unwitting job seekers.
Phishing is an online scam used by attackers to trick victims into revealing sensitive information or downloading software such as ransomware.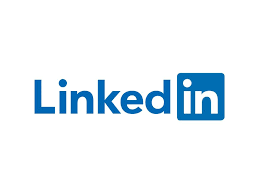 How LinkedIn Scams Work
Cybercriminals create job ads to attract applicants. This suggests that job postings for copywriters, digital marketing positions, and virtual assistant positions, among others, are favored by scammers.
In addition, they use LinkedIn`s Easy Sign-up feature to minimize the obstacles that potential victims face.
One such LinkedIn scam was carried out by accounts named after the International Association of Professional Writers and Editors (IAPWE).
A father says scammers have fraudulently debited his daughter's PayPal account using his daughter's information.
LinkedIn users receive messages from cybercriminals announcing that they have been shortlisted for a job.
More sophisticated scammers will identify emails that have been publicly leaked on LinkedIn and contact you with job offers.
In either case, hackers can trick a person into opening an app, which can then install various forms of malware on a computer or mobile device.
How to Spot LinkedIn Scam
Visiting a compromised website can create phishing pages or cryptojacking scripts.
1. One of the easiest ways to spot a scam is to look at the age of the account posting, as this is the best indication of a scam.
2. Search for the website domain that sends the email to identify the LinkedIn scam email, but don't click on the link. The URL provided will lead you to a suspicious website.
3. Another concrete way is to check the number of times the vacancy has been posted. It is highly unlikely a company will hire for a single position repeatedly.
You can also keep an eye out for verified profiles.
Although it is still a rare feature, it is a hint that the job posting is becoming more genuine.
Many times, people's mobile phones, bank accounts, digital payment systems, or credit/debit cards are compromised by the sensitive information they provide online. Once your details are comprised, hackers frequently sell personal information to the highest bidders.
While this is still a rare feature, it shows that job postings are becoming more and more authentic.
Be careful with your personal information when looking for a job because the LinkedIn scam is real.
As much as you want to work from home, or grab that international remote job, you must take precautions so that you don't fall victim to scammers.
source