Crypto winter has a silver lining. Great companies are born in the bear market, says George Narita, Founder and CEO of Aurora 42.
Web3 is not exactly having a great few weeks. Its critics are declaring the party is over. It's in the throes, yet again, of a crypto winter. Whatever the cause of this downturn – and there are several – it's put metaverse companies that rely heavily on Web3 tech and cryptocurrencies in a difficult position. But Bitcoin's tanking value aside, metaverse-focused companies are no different than any other enterprise facing a crisis. Like every other company, they have employees, benchmarks, and structure. And they have to run lean when the going gets tough.
What a crypto company can (and can't) live without
The biggest concern blockchain projects face right now is stability, full stop. It's damage control time, and maintaining market position is priority number one. Maintaining a position naturally includes financial stability, but also includes hitting roadmap goals and not straying too far off that development roadmap. Stability can also be useful for a project's image. Continually engaging with supporters, fostering a DAO community if possible, and reassuring investors are all crucial to protecting a brand's public commitment.
Because we're still in the early stages of blockchain use, and continued adoption is key to surviving the crisis, some thought needs to go into saving face. A crypto company's image depends on its ability to adapt to and harness current and future trends. Crypto companies need to ensure the value of their brand and image in the market at all costs.
Crypto Winter and its Unique Challenges
Such crypto companies operate within a capital market, which is subject to fluctuation. What differentiates these companies from others, however, is their unproven status. There is a lack of precedent within the Web3 economy, which is also significantly smaller than traditional asset markets.
High volatility and decentralization present unique challenges and reflect the lack of circuit breaker mechanisms. If an asset starts to fall, the market will determine the limit, because, unlike the New York Stock Exchange, it operates twenty-four hours a day, seven days a week, completely globalized. As with the traditional market, the important thing at these times is to focus on the infrastructure and economy business model.
Metaverse projects, in particular, tend to focus on one of two things. The first is a currency valuation. Metaverse companies where this was absolutely central will struggle through this downturn. The second is in-world design, and companies that can pour their resources into the experiential side have a unique survival tool.
The past month has demonstrated that metaverses which prioritize design over token value are more prepared to weather a fluctuating market. We also now understand other metaverse market needs, including prevention mechanisms, which projects can now include in a future DAO contract. Projects must demonstrate that they are built on more than just a token value. This is good for everyone working in Web3.
Making Cryptonade
There are a few upsides to a crash. Now projects have something that is otherwise in short supply: time. This period provides an excellent laboratory for thinking about a project's future economic ecosystem. For a crypto project in development, the most pressing task is now explaining the business model to investors. This need to reassure stakeholders is beneficial because it forces developers to know exactly what their model is, and how they plan to execute it.
There are benefits in a bear market as well. The obvious one is that this downturn forces blockchain companies to realize exactly what it takes to survive rough market conditions, and the ones who learn from this will be the ones that survive long-term. Only more structured and safer companies will establish themselves. Great companies are born in the bear market. There's no more room for imposters.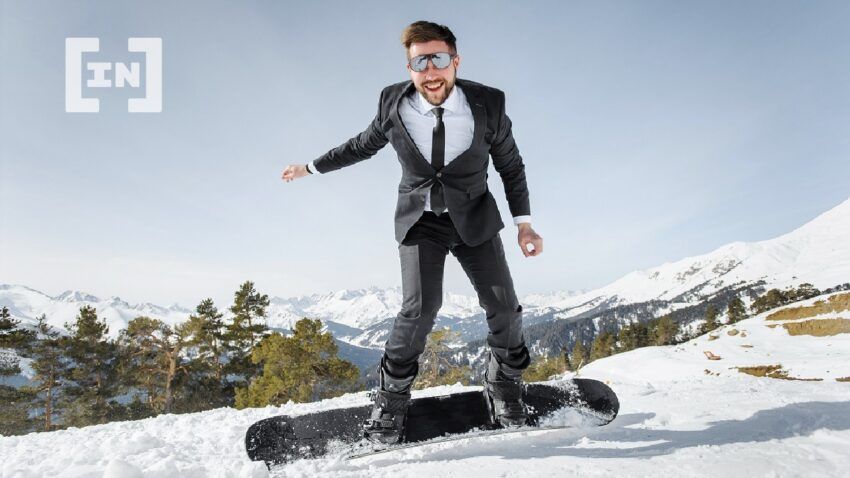 Crypto Winter: Go Beyond the Token
In order to survive and eventually get back to thriving, a crypto project must focus on the value it brings to the market. Markets oscillate in free, democratic, and capitalist environments; prepare for it, and get used to it. Crises tend to purge the market by jettisoning the incompetent. Brands do not determine products; products support brands, and a product's value and staying power is ultimately determined by the consumer. Companies must find out how to increase the value they offer to the market and double down.
It is far too easy to overestimate the importance of currency in blockchain projects, although it is understandable that most people and institutions do. Even a metaverse will require cryptocurrencies, blockchains, DAOs, and other concepts native to Web3 to mature in order for it to become viable. The benefits of blockchain technology are new and attracting the attention of economists, financial analysts, and investors, along with endless media scrutiny. In an effort to explore the possibilities, this media attention often paints an incorrect picture of what constitutes success. Trust your own metrics first.
Companies should take this time to learn everything they can, re-evaluate where needed, and streamline processes towards stabilization and value creation. There is space now to develop a real understanding of blockchain technology and its varied use cases. Companies can take time to recruit only the most competent and experienced people, or do the preliminary recruiting and plan for when they have the budget to hire again. Whether the use is institutional, in e-commerce, or in the metaverse, Web3 will no longer forgive mediocrity. This can be an opportunity to examine efficiency and value inside of a company as well.
Launch anyway
Crypto, blockchain protocol, and metaverse companies should not fear launching right now. Crises do not deter or delay entrepreneurs, but instead, force those without good ideas to give up. This crash revealed the bad planners. Launching a product or service in a crisis often indicates that that product or service arrives on the market better prepared.
Web3 offers extraordinary tools. Soon, a large part of interactions via Web3 will be used for games, education, socialization, and health. Viewing it only through the lens of the virtual economy and currencies would be a mistake. Prepare for the future while the chips are down, and you'll be insulated next time this happens. 
About the author

George Narita, Founder and CEO of Aurora 42, is an executive with more than twenty years of experience in Project Management Supply Chain, Business Process Management, Quality Management Systems and Information Technology in leading industries like CSN, DuPont and Andersen Consulting. In 2017, he worked on developing a complete system for Bitcoin Mining, consisting of the development of a 12nm ASIC CHIP.
Got something to say about crypto winter or anything else? Write to us or join the discussion in our Telegram channel. You can also catch us on Tik Tok, Facebook, or Twitter.
Disclaimer
All the information contained on our website is published in good faith and for general information purposes only. Any action the reader takes upon the information found on our website is strictly at their own risk.