9.12am EDT
09:12
FTSE's 2% drop wipes almost £50bn off the index
Updated
at 9.13am EDT
9.01am EDT
09:01
US jobless claims fall to new pandemic low
Updated
at 9.02am EDT
7.58am EDT
07:58
Updated
at 7.59am EDT
7.52am EDT
07:52
Bingo is back – Rank
Bingo is back according to Mecca owner Rank, whose venues have outperformed expectations since reopening in May, but pandemic closures pushed annual losses at the group to more than £100m, reports our media business correspondent Mark Sweney.
Rank, which owns the Mecca Bingo and Grosvenor Casino brands, said revenues almost halved from £629.7m to £329.6m in the year to the end of June. The company made a £107m pre-tax loss, compared with a £13.4m profit in the previous year.
The group is heavily dependent on its physical venues, which account for four-fifths of total revenues, with the government's pandemic measures keeping its bingo halls and casinos closed for 59% of its financial year.
"Frankly, we are delighted it is over," said John O'Reilly, the chief executive of Rank. The company lost £15m a month during closure periods.
However, O'Reilly said that business has bounced back better than expected since re-opening in May, with an additional boost since the further loosening of social distancing restrictions last month.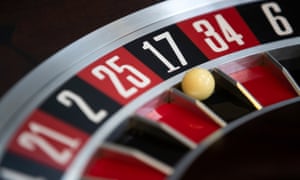 5.49am EDT
05:49
McBride hit by driver and material shortages
4.56am EDT
04:56
Updated
at 6.03am EDT
4.40am EDT
04:40
Updated
at 4.41am EDT