Elon Musk has vowed to focus on doing "useful things for civilization" in an attempt to stop "trivial articles" being written about him in the media.
The billionaire and Tesla CEO often makes headlines for his non-business antics, for his personal life and for his Twitter activity. Recently Musk has made the news for having twins with one of his executives, for vacationing topless in Mykonos, Greece, and most recently for an alleged affair he had with Google co-founder Sergey Brin's wife Nicole Shanahan.
He passionately responded to the latest rumor in a series of tweets over the weekend, stating that the story was not true. On Monday night, it appeared enough was enough as he announced his intention to stop receiving so much attention.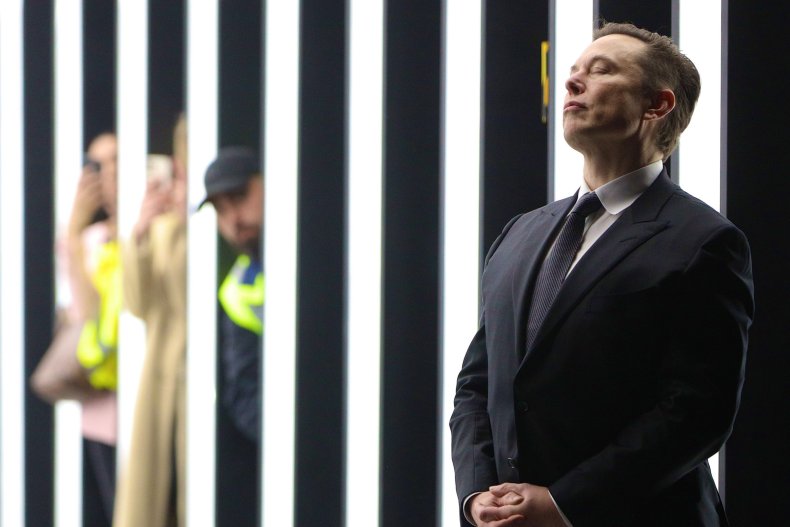 "The amount of attention on me has gone supernova, which super sucks," Musk wrote on Twitter, the platform he's currently embroiled in a legal case with. "Unfortunately, even trivial articles about me generate a lot of clicks."
Musk continued: "Will try my best to be heads down focused on doing useful things for civilization."
His new vow was backed up by his followers with over 216,000 likes on the tweet. Founder and CEO of the cryptocurrency exchange Binance, Changpeng Zhao responded to Musk. "I feel for ya!" He replied. "Ignore noise, build spaceships!"
"Want to do something useful for civilization?" French journalist Pablo Pillaud-Vivien replied to Musk, before suggesting: "Quit everything and give all your money to the UN."
A number of other verified accounts, many of which are official cryptocurrency accounts, gave Musk their support too.
Musk has over 102 million followers and it appears to be his social media platform of choice. He was set to buy the company earlier this year for $44 billion but recently backed out after the company board failed to present data on the amount of bots and fake accounts on the platform. The board is now taking legal action against Musk in an attempt to force him to buy Twitter.
Musk took issue with the recent Wall Street Journal article which claimed he had slept with Brin's wife. He wrote online that they were friends and also added "haven't even had sex in ages (sigh)"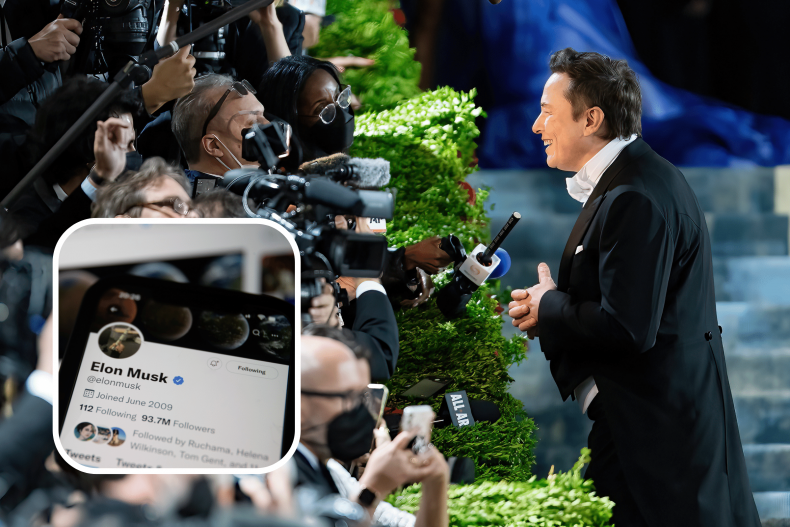 A Twitter user asked Musk why "hit pieces" in the media have increased recently, to which Musk replied on Monday: "Mostly just that the media is a click maximizing machine and a story involving me gets a lot of clicks."
In a series of tweets, Musk criticized the Wall Street Journal directly for their recent coverage of him in the news. "WSJ has run so many bs hit pieces on me and Tesla I've lost count! It's embarrassing for them, frankly," Musk said. He said that while they are supposed to have a "high standard for journalism," right now "they are way sub tabloid."
Newsweek has reached out to Elon Musk for additional comment. Newsweek has also reached out to Sergey Brin for comment on the rumored story involving Musk and his ex-wife Nicole Shanahan.