A statistic climbing at the Naval Air Station Joint Reserve Base Fort Worth that leadership doesn't like: More encounters with unauthorized drones in their airspace.
Captain Mark McLean, Commanding Officer of the base, said they've gone from seeing about 100 of them a month to upwards of 300, some even going through the area multiple times, pushing incidents up to 700 a month.
Military planes have already had to maneuver twice to avoid a crash.
"We do not for any reason believe that there is hostile intent in flying a drone within our airspace," McLean said. "The majority of the ones we're seeing are just the younger crowd that's owning and operating these that don't know any better."
He said they're typically 18 to 24-year-olds flying drones recreationally and might not even know they're in controlled airspace.
"We have a tower here on the airfield, we have aircraft departing and arriving, and they're talking to a controller at that tower to make sure they're safe in the most critical phase of flight; when they have their landing gear and their flaps down, and they're vulnerable to a bird that might strike them or some other kind of foreign object damage that they might encounter in the air," he explained.
He said the unauthorized objects are hazardous for single-engine aircraft, pointing to the September 2021 incident when a bird flew into the engine on a training flight.
The pilots of the single-engine aircraft had to eject, and the aircraft damaged three houses as it crashed.
"Birds are made up of about 70% water. That investigation revealed that that was a four-and-a-half-pound buzzard that went down the intake of that engine," McLean said. "Knowing that it's made up of mostly water and drones are not made up of mostly water, you can parallel those two potential scenarios and understand that a drone in a single-engine fighter aircraft can put not only the pilot in harm's way but the public that resides in that airspace."
McLean said they have about 15-20 training flights a day.
He said base leaders are trying to educate the public about drone rules for the area.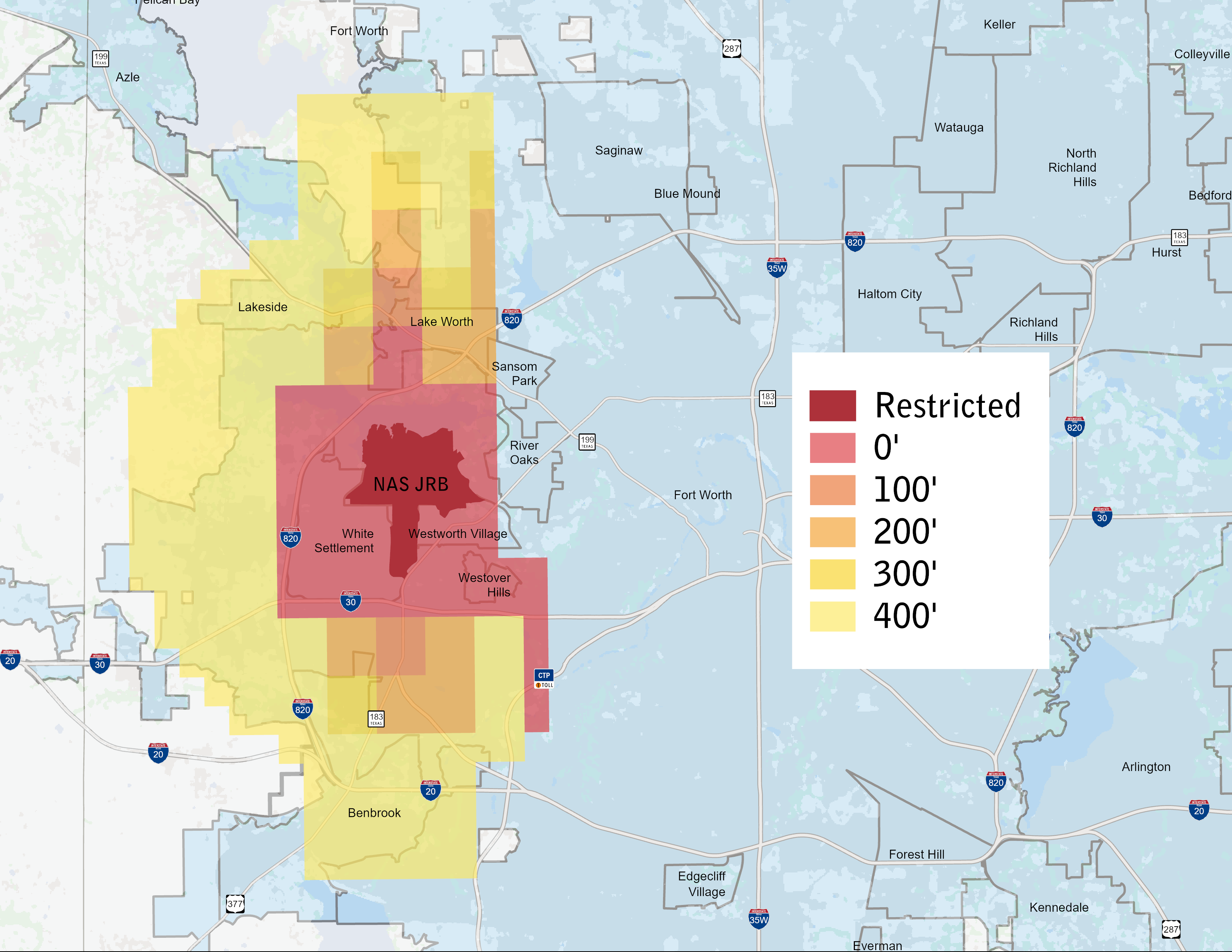 McLean said yellow areas on the map are still part of the base's controlled airspace, and drone operators must request permission from the FAA's Drone Zone website.
"So that between us and the FAA, we can either approve or disapprove flight inside the Class Delta airspace," he said.
McLean said air traffic controllers watch for unauthorized drones and communicate that with pilots. Then, they try to track down the operators to figure out why they were flying there in the first place.
"We'll work with our federal law enforcement here on the base; that's NCIS. And NCIS will work with local law enforcement to go seek out where that operator is," McLean explained.
He said recent state legislation allows them to ticket a drone operator who flies in their controlled airspace. That became enforceable in September, but to the base's knowledge, no citations have been issued yet.