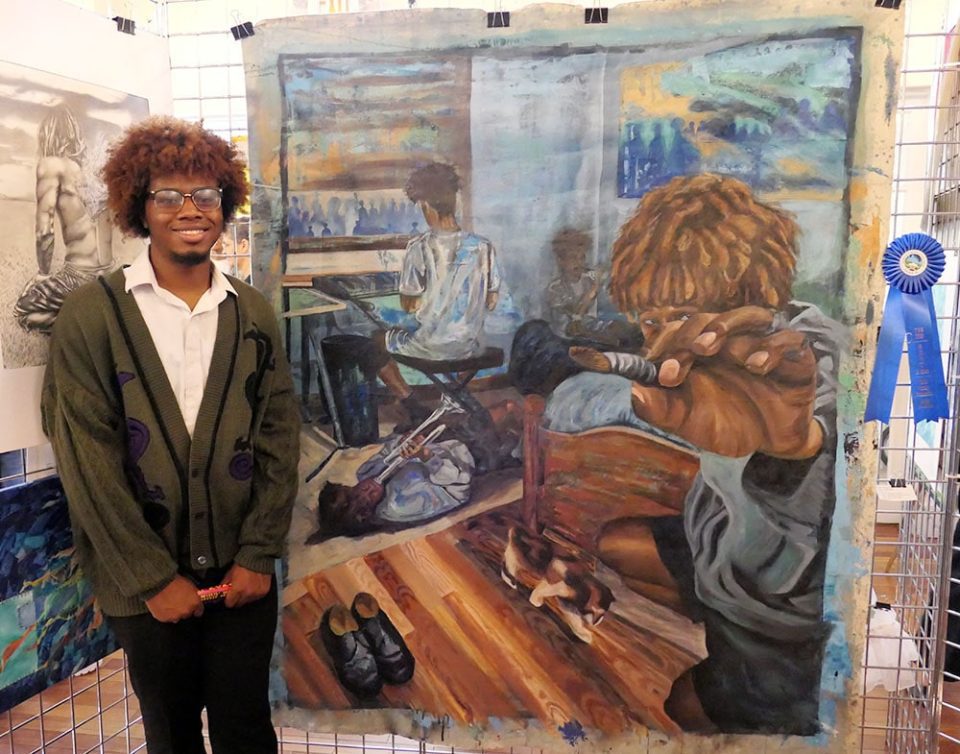 The Woman's Club of Coconut Grove is currently accepting Patron of the Arts donors to sponsor Scholarships for Miami-Dade Public High School Student Artists from now until February 21st, 2023. All Donations over $1,000 will have the names or Company names listed in the event program with the amount of their scholarship unless they prefer to remain anonymous.  Scholarship donations may also be made in honor of an artistic family member.
On March 11th, 2023, The Club will be awarding these multiple grants to Art Students that entered a competition held at all Miami-Dade Public High Schools last month. The top 10 entries from each high school were submitted by the art teachers and will be judged by a professional artist in early March. The 5 categories were: Drawing, painting, 3-dimensional, other 2 dimensional, and digital.  Last year there were 7 separate Scholarships awarded, including Best in Show.
The YAG (Young Artist Gallery) Scholarship Program was founded in 2001 and has given over $120,000 to local student artists to date.
---

Connect To Your Customers & Grow Your Business
Click Here
---