The Lenovo Yoga 9i (2023) has a relatively standard 1080p webcam, which is good enough for basic video conferencing.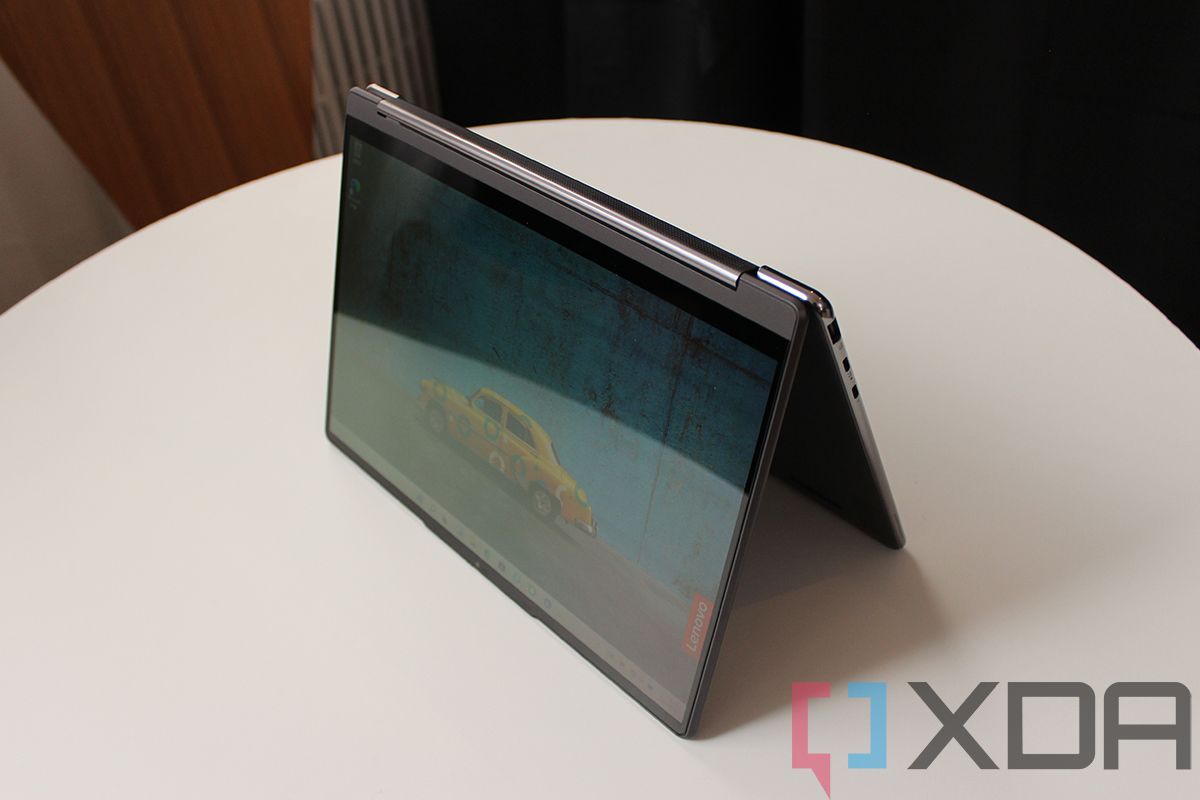 As fancy and powerful as the Lenovo Yoga 9i (2023) will be, that won't matter if the webcam is abysmal. If you spend a lot of time in Zoom, Skype, Google Meet, or other video conferencing calls — which a lot of us do these days — then you need a solid webcam to look your best.
It's why we're happy to report that the Lenovo Yoga 9i (2023) does have a good webcam. Lenovo is using the same webcam as the 2022 model, which is a 2MP FHD 1080p webcam with a Windows Hello IR sensor and privacy shutter.
Why the Lenovo Yoga 9i (2023) has a great webcam
The reason why the Lenovo Yoga 9i (2023) has a good webcam has a lot to do with the sensor quality, along with security and privacy aspects. As we mentioned to start, it has a 1080p quality webcam, which is above the 720p quality we saw on laptops released before 2021 (and that we still see on select models today). The webcam uses a 2MP quality sensor. The bigger the sensor, the better the image since it can let in more light without making you look too grainy. While some laptops these days use up to a 5MP sensor, 2MP is still great.
The Lenovo Yoga 9i (2023) also has a Windows Hello IR sensor and privacy shutter. The IR sensor lets you unlock your PC using just your face for a more secure and faster login experience. The privacy shutter helps cover the lens when the webcam isn't in use, so no one can spy on you or remotely turn on the camera.
Best Lenovo Yoga 9i (2023) external webcams
It's not the best webcam, but you likely won't need to buy an external webcam with the Lenovo Yoga 9i (2023). However, if you purchase one, you'll look even better on video calls than you would when using the integrated camera. The cameras we suggest below have higher-quality sensors — in some cases even DSLR-like sensors. Of course, you'll have to prop these webcams at the top of your display, so these webcams are better suited for use at home or in the office.
Dell Pro Webcam

Editor's Choice

This Dell webcam packs in 2K quality and a Sony STARVIS sensor. It also has many smart features like AI auto framing and background noise reduction through the included software.

Nexigo N60 Webcam

Best Value

This webcam is similar to the one on the Lenovo Yoga 9i (2023). It has a 2MP sensor, a privacy shutter, and a built-in microphone. This is more for people who need an extra webcam to use between multiple devices.

Tecknet HD 1080p webcam

With a ring light

Though this webcam is only 1080p, just like the one on the Lenovo Yoga 9i, it has a ring light that can illuminate your face and make you look better on calls.
The Lenovo Yoga 9i (2023) is now available starting at $1,700. If you're worried about the price, there are also other great convertible laptops and Lenovo laptops that you might want to check out.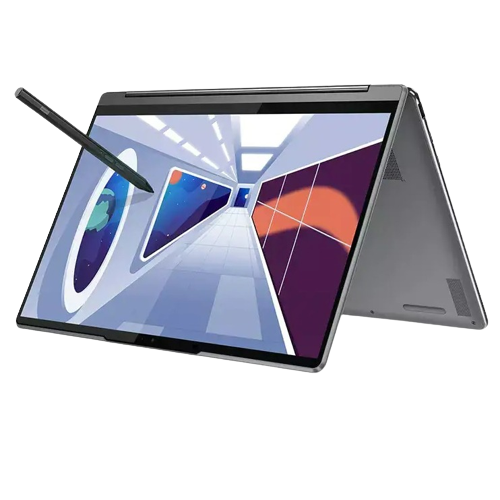 Lenovo Yoga 9i (2023)
Lenovo's 2023 Yoga 9i has a 13th-generation Intel Core i7 processor and a stunning OLED display. It also has beautifully polished corners and a soundbar hinge down the middle.