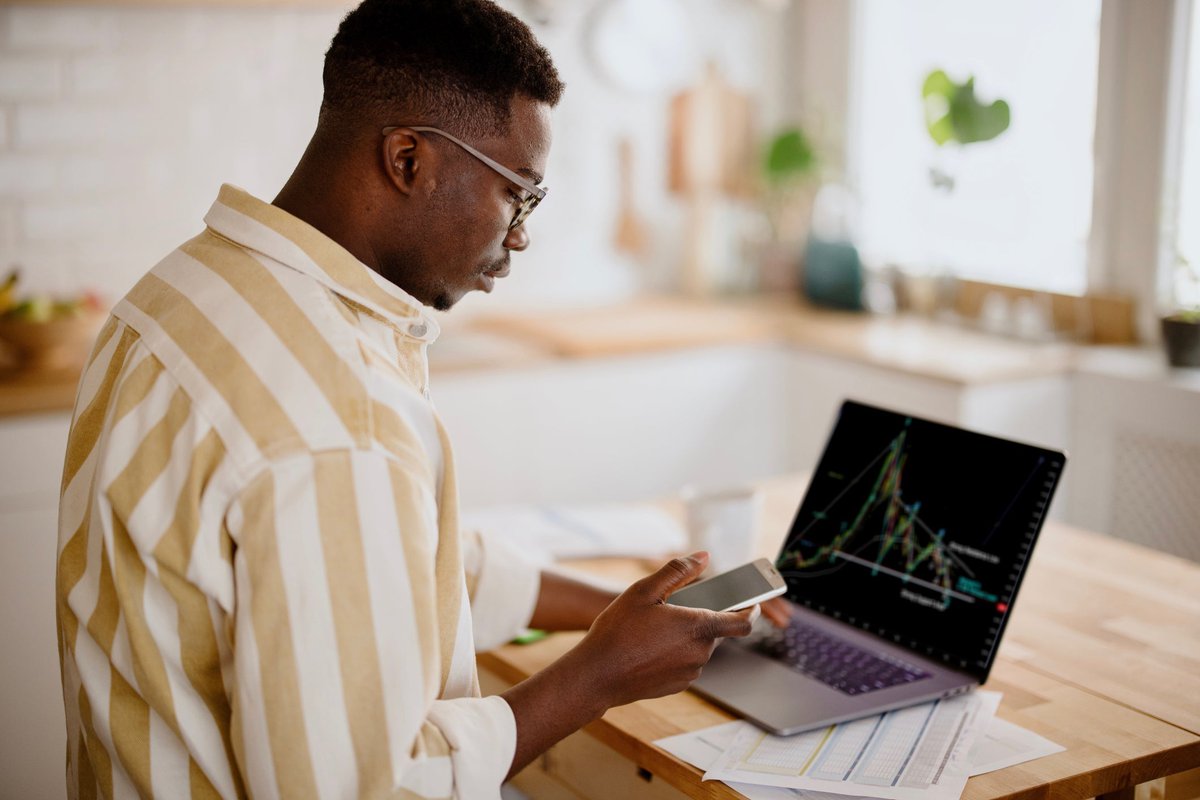 Responses to Biden's executive order on crypto could create more waves.
---
Key points
Bitcoin fell below $20,000 on the back of hawkish Fed comments.
Some of the responses to President Biden's executive order on crypto are due the day after Labor Day.
Expect continued hype and speculation as D-Day for Ethereum merge approaches.
---
Cryptocurrency sentiment slipped back into "extreme fear" territory last week after the Federal Reserve Chair, Jerome Powell said more hefty rate hikes were likely. The total crypto market cap fell again below the $1 trillion market and lead crypto Bitcoin (BTC) slipped below $20,000, according to CoinMarketCap data. As crypto investors wonder if this winter will ever end, let's take a look at some developments that could impact crypto prices in the coming week.
On Friday, Powell stressed that the Fed isn't going to ease up on high interest rates any time soon. Crypto prices tumbled along with equities as Powell removed any hope that it would reverse its hawkish stance. The central bank wants to curb spiraling inflation. What was clear from Powell's words is that price stability is the main focus, even if it hurts some businesses and households. 
Tighter monetary policy causes investors to move out of riskier assets like crypto. It's played a huge part in the decline in crypto prices in the past nine months, and further rate hikes could mean there's more pain in store for crypto. The Federal Reserve will meet on Sept. 20-21 to further interest rate hikes. Many now expect another 0.75% increase.
What might this week have in store?
It'll be more than three weeks until we know for sure what action the Fed will take next. But the Fed is not the only show in town, particularly as we may get more clarity on how the U.S. will handle crypto regulation. Here's what to expect from crypto in the near future:
1. Responses due to President Biden's executive order
It's been almost 120 days since President Biden asked various organizations, including the Treasury, the Justice Department, and the Commerce Department, to submit reports on various aspects of crypto and crypto regulation. Several of those responses are due right after Labor Day and insiders will be paying close attention.
The cryptocurrency market initially responded positively to the tone of the executive order, but all eyes will be on the details in each proposal. For example, we'll get a better sense of whether the U.S. might launch its own digital dollar, whether stablecoins may face heavy restrictions, and what other rules might help or hinder crypto projects.
Our top crypto play isn't a token – Here's why
We've found one company that's positioned itself perfectly as a long-term picks-and-shovels solution for the broader crypto market — Bitcoin, Dogecoin, and all the others. In fact, you've probably used this company's technology in the past few days, even if you've never had an account or even heard of the company before. That's how prevalent it's become.
Sign up today for Stock Advisor and get access to our exclusive report where you can get the full scoop on this company and its upside as a long-term investment. Learn more and get started today with a special new member discount.
Get started
2. More progress toward the Ethereum merge
The first of two steps in Ethereum's (ETH) switch from proof-of-work to proof-of-stake is due on Sept. 6, with the other to follow shortly afterward. It is a big step for the project and the whole industry. Be aware that it has also been hyped for some time and speculation by short-term traders may have an impact on Ethereum's price in the near term.
Pay attention to any notices from your crypto wallet or crypto exchange. Some exchanges will pause ETH deposits and withdrawals during the merge. The Ethereum team have also warned criminals may try to take advantage of the changes with phishing attempts and other fraudulent schemes. Be extra vigilant about suspicious activity.
3. Continued volatility
Bitcoin languished below $20,000 for much of the weekend before recovering slightly today. However, we're still in turbulent waters and many analysts are pessimistic in the short term. Some traders think the lead crypto could fall to $17,000 — which would be its lowest since November 2020. 
Bottom line
With so much economic uncertainty and no guarantees that the Fed can get inflation back under control in the near term, crypto prices could take a while to even begin to recover. What's important is to focus on your long-term view of Bitcoin and cryptocurrency. Only invest money you can afford to lose, and make sure that you're on top of your emergency savings and other financial foundations. There's a lot we don't know about how the coming months will unfold, so it's important to prioritize your financial wellbeing over risky assets like crypto.