Education: Crypto the eighth largest economy in the world. Gabriela Reyes, CEO of Lively Verse asks, how can that uplift the people who need to use it the most, when they feel like it's hard to even buy crypto?
It's no surprise that the first half of 2022 hasn't been kind to the global financial markets, especially for cryptocurrencies. Still, their adoption continues to grow globally, even though the crypto winter is in full swing. 
The daily trading volume of cryptocurrencies has increased to $93 billion. The global market cap is currently sitting at over $1 trillion, making crypto the eighth largest economy in the world. Especially in low and middle-income regions like Africa, Latin America, and Slavic countries, crypto adoption has substantially grown. People are seeing digital assets as an alternative means to boosting financial stability. 
But this unprecedented growth in adoption is not matched by the increase in knowledge and literacy. According to a recent survey, 96% of Americans and 99% of Brazilians and Mexicans failed the basic crypto literacy quiz. This is even though nearly 30% of the world's Bitcoin supply circulates in North and Latin America.  
But why is crypto literacy so critical? Isn't it as simple as buying coins for a lower price and selling at a higher price for profits? Let's discuss. 
The importance of crypto education: investments, scams, and jobs
Fundamentally, cryptocurrency trading works exactly like the stock market. Consumers buy the assets when prices are low and sell when they go up. Sounds simple? Unfortunately, it's not that easy.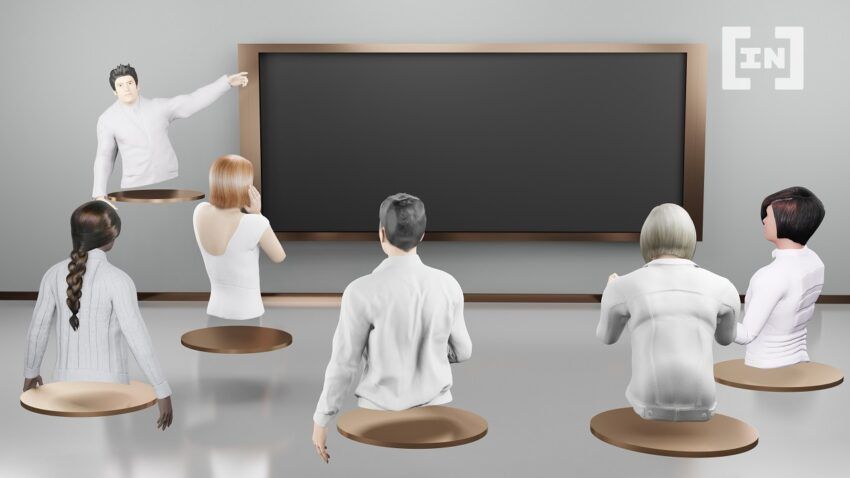 Education and making smart investments 
Just 13 years have passed since the first bitcoin was issued. Other mainstream cryptos such as Ethereum and Solana are less than a decade old. At the same time, the broader adoption of crypto assets started less than five years ago. The market is still young – and, as a result, very volatile. Prices can fluctuate significantly in a single day. Without proper education, users won't be aware of the indicators that can help predict these fluctuations. 
For instance, every cryptocurrency follows a supply and demand mechanism. Being able to observe and analyze the circulating supply of such assets, users can make concise investment decisions. Several other indicators such as regulatory updates, mining status, and market inflation rates can drive better decisions in this space. However, without proper education, investors will not be aware of these indicators, thus risking their financial positions. 
Steering clear of scams
It is essential to understand that cryptocurrencies are decentralized assets. No regulators or institutes monitor these assets to ensure compliance and user security. That's why the sector is full of scams and fraudulent projects. 
Take the Squid Game token, for example. Following the immense popularity of the Korean show on Netflix, scammers launched the $SQUID coin and ended up running away with millions. 
There are several ways of identifying a scam coin. Such projects often don't have a concrete whitepaper or an actual roadmap. Developers and CEOs are anonymous: just NFT avatars with nicknames. Still, those with little to no literacy in the subject will hardly pay notice. And indeed, scammers use this lack of literacy to trick novice traders into investing, ultimately stealing their hard-earned money. 
Education = better job opportunities
Crypto also creates new job opportunities. These are not just digital assets but fundamental infrastructures. They are tied to next-gen technologies such as blockchain, NFTs, metaverse, and the entire DeFi sector. So, being literate in crypto means pursuing different opportunities across this new and innovative spectrum of digital industries. 
That's why education is critical. Being crypto literate will help people make better financial decisions, protect them from scams, increase security in the digital space, and open the doors for new economic and employment opportunities. The scope is limitless. 
How should crypto education be organized?
The responsibility of increasing crypto literacy falls on the shoulders of the users and the education providers. Platforms providing blockchain or DeFi education must know what to prioritize. 
Firstly, it's essential to focus on financial literacy. Education providers must set realistic expectations for beginners. They must speak about the risks instead of over-romanticizing the benefits. It is vital to teach the economic fundamentals of decentralized assets, how they work, their characteristics, and how markets change. 
There should also be in-depth lessons on how to invest. Referring to the survey findings, only 1 out of 3 investors feel purchasing crypto is easy. Education providers must change this perception. Structured lessons on how to invest in digital assets can influence faster adoption. 
Finally, focusing on how audiences are being reached and targeted is essential. Most education mediums and contents in the blockchain and DeFi space are blended and bland. They overemphasize technical elements, which creates confusion for new users. Instead, crypto education should be fun and accessible, just like any other education. And, preferably, feature a good deal of gamification.
Lively Verse is a good example here. It's the first ever blockchain platform that provides education through its TV show, the 'Lively World.' It's a fun and engaging way to educate newbies while influencing their mainstream adoption. Platforms like Lively World can drive crypto literacy through creative audiovisual content that can inspire and excite the audience. This encourages people to interact with the ecosystem and dive into the subject even deeper. 
To sum it up, crypto adoption will only continue to grow with the increased use of blockchain technology, DeFi protocols, and the emergence of Web3 (the Metaverse). However, literacy in this sector must also increase subsequently to influence financial stability and make the space more secure for new users. 
About the author

Gabriela Reyes is a Spanish entrepreneur with a growing footprint in the blockchain scene both globally and in Spanish-speaking countries. Lively Verse aims to use the immense power of the media to raise mass awareness about blockchain and helps companies and startups raise funds for their projects as well as give them exposure.
Got something to say about crypto education or anything else? Write to us or join the discussion in our Telegram channel. You can also catch us on Tik Tok, Facebook, or Twitter.
Disclaimer
All the information contained on our website is published in good faith and for general information purposes only. Any action the reader takes upon the information found on our website is strictly at their own risk.