Photo credit: Adobe Stock
Engineering student Arishneel Narayan has taken out first place and $4,000 at the Ventures Validate final for his startup using automated drones to locate and collect plastic waste from our coastlines.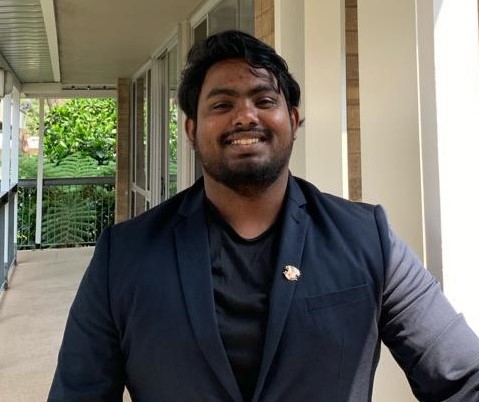 Narayan said his idea can help replace the work volunteer groups perform fortnightly and would provide 'a cleaner approach'.
"Our solution replaces the need for tractors to rake the beach or manual labour," Narayan said. "These tractors only rigidly comb the land, can disrupt the environment, and have emissions from diesels."
"The automated drones are designed to run off-the-grid, identify and collect plastic litter for recycling, then store themselves in a shed, and will eventually use solar panels for power."
"The drones are automated, consistent, and removes the risk of microplastics seeping into the ocean."
The idea behind Coast Clean Drones was originally created as part of a group project for an engineering course and grew from Narayan's new-found passion to make positive change after attending a United Nations conference earlier this year.
"I thought to make a positive change, you had to be the smartest person or the best. "But what made the speakers stand out was that they cared, and they were passionate."
His passion for coastal health is further driven by growing up in Fiji and witnessing the tourists' love of beaches.
"The problem is well known – plastics entering the ocean."
"It's such a multifaceted problem that people take many approaches to the problem, and I wanted to be one of those people making a change."
Narayan said a suite of Ventures programs have helped him gain key business insights to get his idea off the ground.
"The Ventures Curiosity program taught me aspects of business, like the Business Model Canvas, but the Validate program taught me that your business should matter to someone."
"Problems are everywhere, but when one of the Validate program mentors asked me is this a problem people care about? I realised this was my first experience of the importance of market validation."
"What I also learned about myself from the UQ Ventures program, is that sooner or later I will have a startup, but what matters is that I have the right team with me, and the competence to solve the problem.
---
Ventures Validate Winners
1st $4,000
Arishneel Narayan


Coast Clean Drones

– land and aerial drones in combination to collect plastic waste on beach coastlines.
2nd $3,000
Andres Hald


Creatlytics

 – a platform empowering recruiters to create effective, engaging job ads on social media


 
3rd $2,000
Yeshwant Segu & Siddesh Karekal


Australian Access Academy

– p

roviding free tutoring for rural students through a s

elf-sustaining business model.
Resilience Award $1,000 
Tse-Wei Lee & Jason You


Up-to-Date GPT –

automating

 the patient history summarisation process to alleviate burden on junior doctors.