In the dark depths of the ocean, where camouflage can be lifesaving, scientists have discovered the blackest fish ever documented.
Researchers have found 16 species of so-called ultra-black fish, which by definition absorb more than 99.5 percent of light, making them mere shadows as they swim, scientists wrote in a study published Thursday in the journal Current Biology, according to The New York Times.
"In the deep, open ocean, there is nowhere to hide and a lot of hungry predators," zoologist Karen Osborn, of the Smithsonian's National Museum of Natural History and a co-author of the study, said, according to Reuters. "An animal's only option is to blend in with the background."
A new study from @OsbornLab & @sonkelab published in @CurrentBiology found ultra-black coloring in 16 fish species, the first time ultra-black has been discovered in aquatic animals. Take a look at the Pacific dragonfish.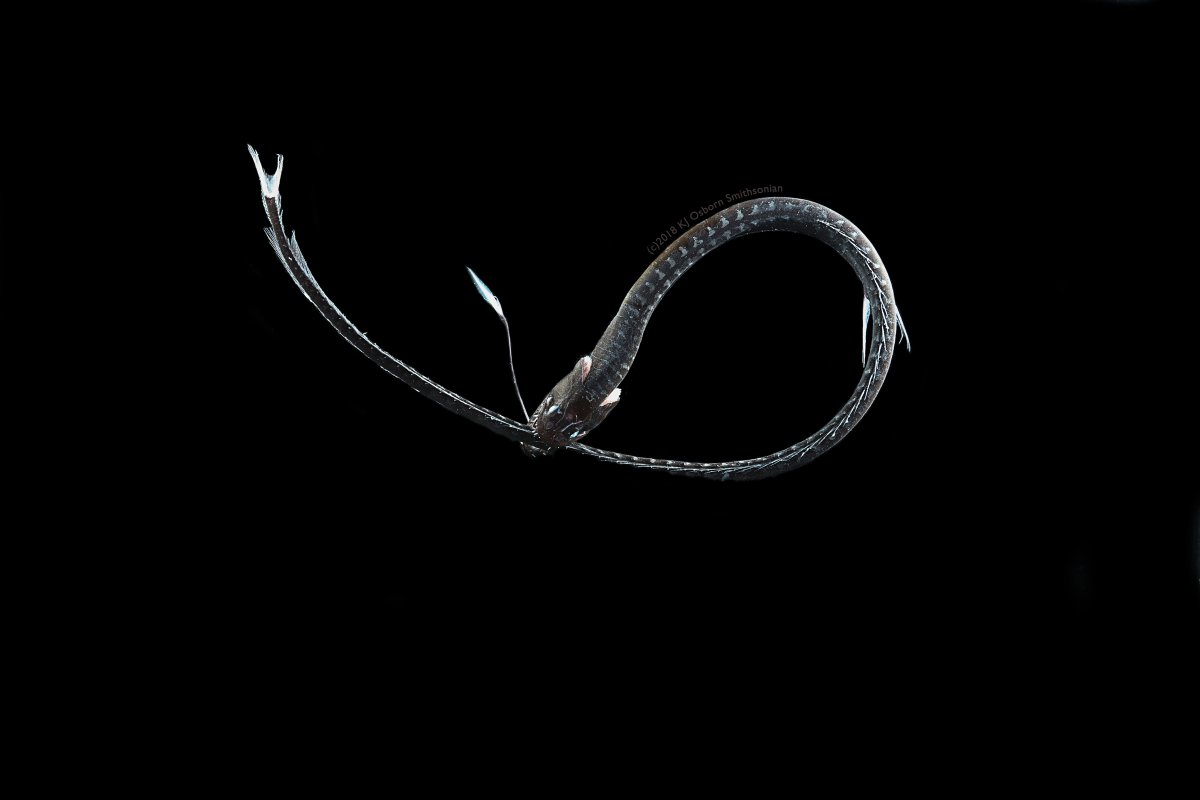 This is the second-blackest fish the team found. It has a bioluminescent lure that it uses to attract prey, and if not for its ultra-black skin and transparent, anti-reflective teeth, the light from its lure would light up its face and scare prey away.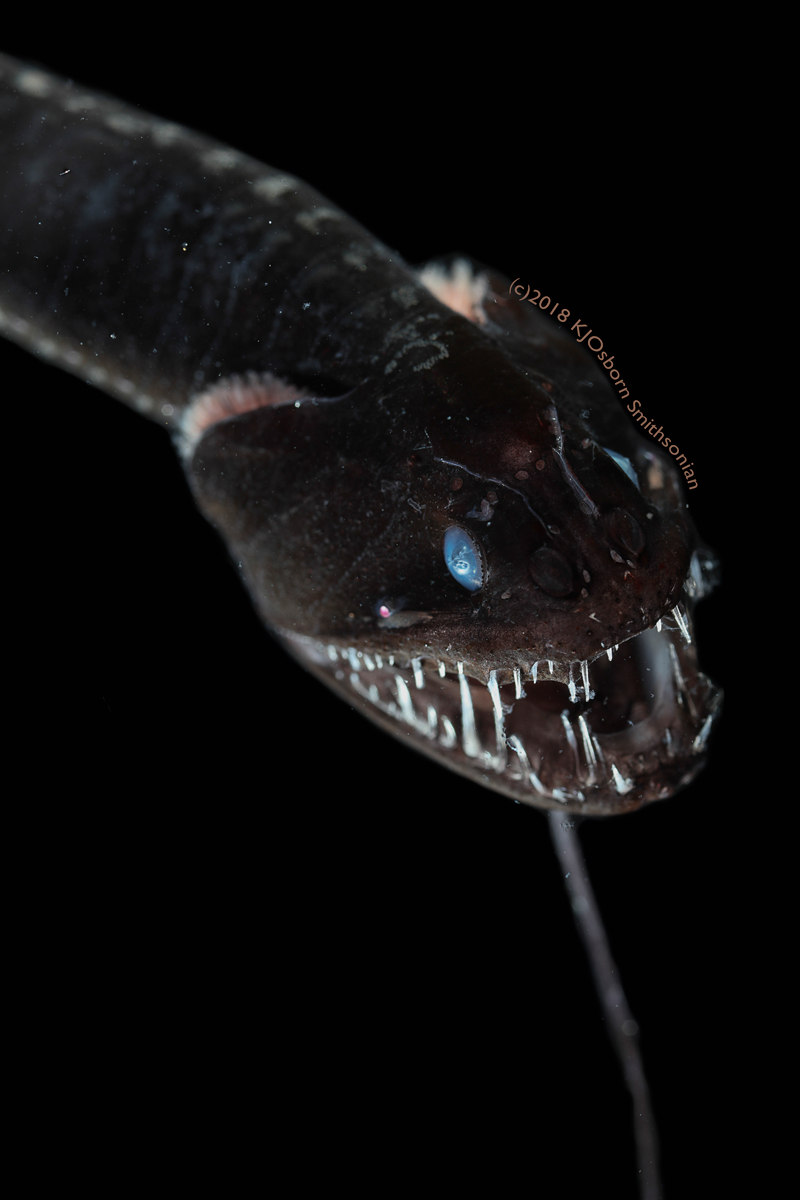 Ultra-black fishes absorb light by using only the size and shape of pigment-filled cellular parts, a much simpler method than any previously known. This could mean a new way to make ultra-black coatings used in things like cameras.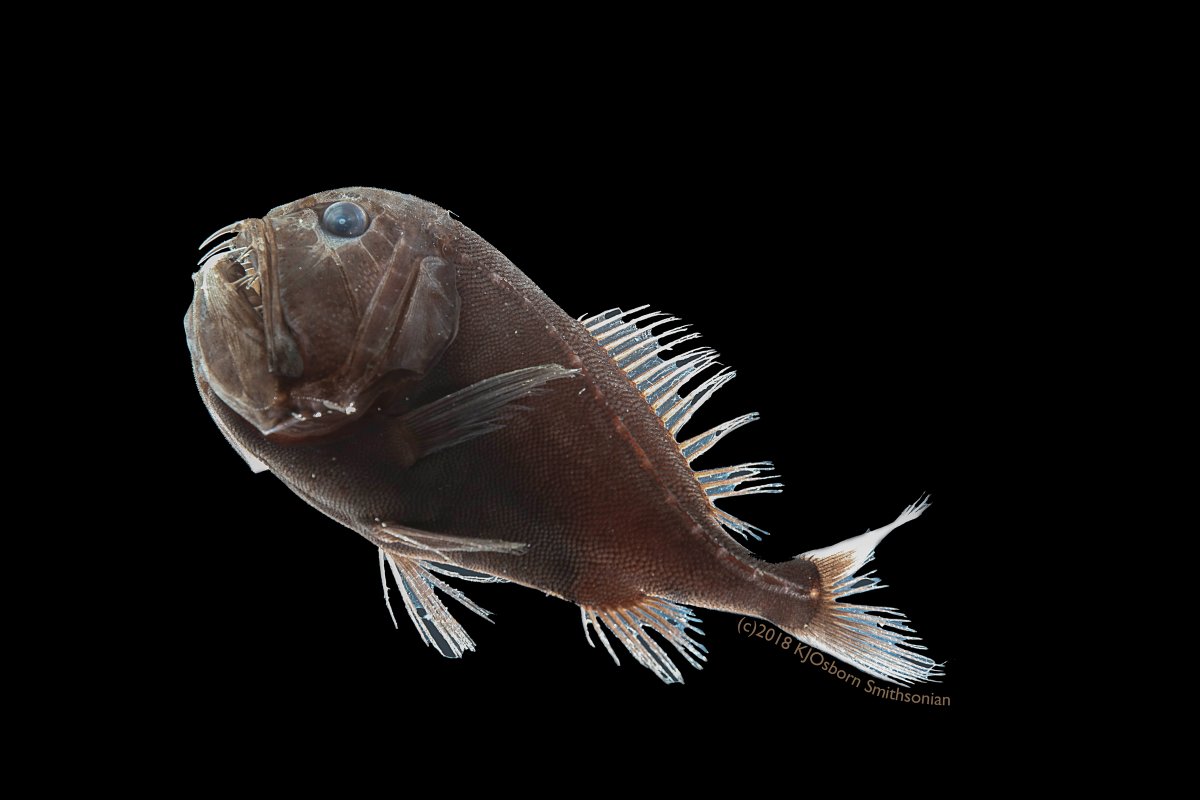 Read the full study @CurrentBiology here:
Originally tweeted by Smithsonian's NMNH (@NMNH) on July 16, 2020.