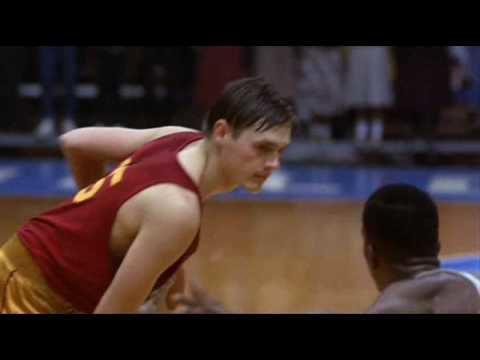 Ennio Morricone died on Monday. The great Italian film composer, who was 91, touched my life in incalculable ways. As big of a fan of rock 'n roll music as I am? I think Morricone is the best musician in my lifetime.
He is best known for his spaghetti western scores, like "The Good, The Bad, And The Ugly" — though he did far more than just that. In the tributes I read about Morricone, I read one that put it best — Morricone's music was like a character in the film, inseparable from the story being told.
He created unique music for everything from westerns to horror movies to weird psychedelia to political thrillers to religious movies to big budget Hollywood films like "The Untouchables". He's the only musician who made music beautiful and emotionally evocative enough to move me to tears. There's simply no one better.
This, of course, is the sports section, not the music section, so I have to bring my love of Morricone back to sports somehow. As I mourned Morricone on Monday and honored his music, I also thought about sports music that inspired me. So today's Top 5 is about my favorite links between music and sports.
Some sporting events, as you'll see below, wouldn't be the same without the music. Practically every game you go to, whether it is "Take Me Out To The Ballgame" for baseball or a school fight song and pep band at a basketball game, the music is part of the experience.
So here we go!
5. "Back Home Again In Indiana" — Composed by James Hanley — it never fails to give you goosebumps when heard at the Indianapolis Motor Speedway before the Indianapolis 500.
Jim Nabors famously sang it for years. After Nabors' death, Jim Cornelison has more than ably kept up the tradition. If you've been to the 500? I don't have to explain what it's like to hear it in that context. It's simply awesome.
4. "Gathering Crowds" and NFL films music — Most sports highlight music is actually called "production music" and it's usually created by somewhat anonymous artists and intended as, basically, relatively cheap licensed music for TV shows.
Some of the theme songs we know, like "Heavy Action", aka, the Monday Night Football theme, were used by shows elsewhere (in its case, for the UK version of "The Superstars), sometimes before or after they became famous here.
Some make their way into the public consciousness more so than they were ever intended. A big one is "Gathering Crowds", composed by John Scott. You probably don't know it by title, but you likely do know it far better as the closing credits music for "This Week In Baseball".
For a generation of baseball fans my age? There are few songs that evoke such fond memories. There's no way I can hear that song and not see the baseball heroes of my youth doing their thing in slow motion glory.
Pete Rose sliding head-first into third base. Fred Lynn crashing into the center field wall. Fernando Valenzuela looking up on his delivery. Steve Garvey raising one fist in the air in the 1984 NLCS. All of the feels.
(Two fun facts: "This Week In Baseball"'s opening credits were called "Jet Set" and was originally used for a mid-1970s NBC game show called "Jackpot". And "Gathering Crowds" was, briefly, the ABC news theme before it came into use on "This Week In Baseball". Check it out!)
NFL Films music is also justly famous. Sam Spence was their chosen composer, but they also used production music. My favorite is "Blockbuster" by Simon Park, used in a lot of their late 1970s shows, most famously in the Super Bowl XII highlight film. I will never hear it without also remembering the epic narration from John Fascenda.
"Denver's determined offense still needed more restoration work from Norris Weese. What it got instead was a demolition job … from the doooomsday defense," Fascenda bellowed before the dramatic percussion, strings and brass kick in.
I'm not a Dallas Cowboys fan, but that footage and song is fantastic.
3. "Marching On Together" & soccer anthems — One of the draws of soccer is that it's an emotional sport. It's also a collective experience. In England especially, singing is a part of the match experience. I don't know how English fans became so adept at singing on cue, but they do expertly, and often, profanely!
So it's no surprise that many clubs have songs that are linked to them. Premier League champions Liverpool are so linked with "You'll Never Walk Alone" that it's included in their official badge. I'm not a Liverpool fan, but even I'd admit how stirring it is on match day, and it carries additional emotional heft when you take the 1989 Hillsborough tragedy into account.
My club is Leeds United and we're one of the lucky few who have an original theme song.
"Marching On Together" was commissioned for the 1972 FA Cup and written by Les Reed and Barry Mason, who also wrote "It's Not Unusual" by Tom Jones and "Love Grows Where My Rosemary Goes" by Edison Lighthouse, respectively. The song went top 10 in the UK charts in May 1972 and was recently voted as the best English club song.
If you watch a Leeds match? You will hear the song constantly, sung by fans and played over the public address system. "Marching On Together" is so linked to the club that MOT has became shorthand for Leeds fans worldwide. You'll see me hashtag it on Twitter occasionally.
2. "Beer Barrel Polka" — Many baseball teams have their own 7th inning traditions besides "Take Me Out To The Ballgame". As a Milwaukee native and diehard Milwaukee Brewers fan? The 7th Inning Stretch is just as much about the "Beer Barrel Polka" to me as it is "Take Me Out To The Ballgame".
We love our beer in Milwaukee and with the city's German and Polish heritage, polka is never far from the surface either. Probably better known as "Roll Out The Barrel", I've been singing it since I was a kid at both County Stadium and Miller Park.
It is a key part of the Milwaukee baseball experience as much as tailgating and the Sausage Race and it has since been appropriated by the rest of the Wisconsin-based teams as part of their own entertainment.
To this day, I have no idea what "tarrarel" means other than that it's fun to rhyme it with barrel, but I'll sing it full-throated. Zing, boom, tarrarel!
1. The end of "Hoosiers" — Jerry Goldsmith's score to "Hoosiers" is much beloved, especially inside Indiana's state lines. It's pretty good. Rousing and quiet in the right places.
However, what makes me emotional is Jimmy Chitwood's winning shot at Hinkle Fieldhouse. Yes, it's the climax of the movie, but for me? It's also personal.
I went to high school in Indianapolis and I'll be the first to admit that my alma mater — Lawrence North — couldn't be more diametrically opposed to Hickory in terms of being underdogs or being lovable, but, er, that's not my fault! LN would win its first state title in 1989, but the Wildcats weren't state title favorites that year, and it was/is a big deal — even for a big school — to win a sectional or more.
In 1989, Lawrence North played its sectional, regional and semistate at Hinkle. I don't think any of us, as students, realized how cool and blessed we were to be a part of that building's history.
Easily the most tense game in that title run came in a regional final against Brebeuf. The Braves had knocked out the state title favorite — Pike — in their sectional and were led by sophomore Alan Henderson and … current Indiana State Director of Athletics Sherard Clinkscales, like me, also in his senior year. I can personally vouch for the fact that Clinkscales could play and he was a threat all night for the Wildcats.
In the final seconds, the game was tied, just like "Hoosiers", and LN had the final possession, just like Hickory. LN's point guard — Todd Richards — had the ball at the top of key — just like "Hoosiers". He lifted a jumper, just like Chitwood, and just like "Hoosiers", it found the bottom of the net to win the game, 57-54.
And, just like "Hoosiers" the students, including yours' truly, (eventually) rushed the floor, which was a task in those days at Butler had a bunch of plastic barriers in the way! We rushed the court the week before when the sectional was won and we would do so again when Muncie South was beaten in the semistate title game a week later.
For many years, I thought Richards hit the shot on the exact same spot as Chitwood, but he hit his on the other side of the court. No matter. Whenever I watch "Hoosiers"? I get dusty watching that scene because, as a fan, I literally lived it. The triumphant music and the memory of rushing that iconic floor gets me every time.
I am a Wisconsin native, but there's probably no other thing than that scene does to make me feel like a Hoosier. Great music and sports memories that go with it will do that do you.