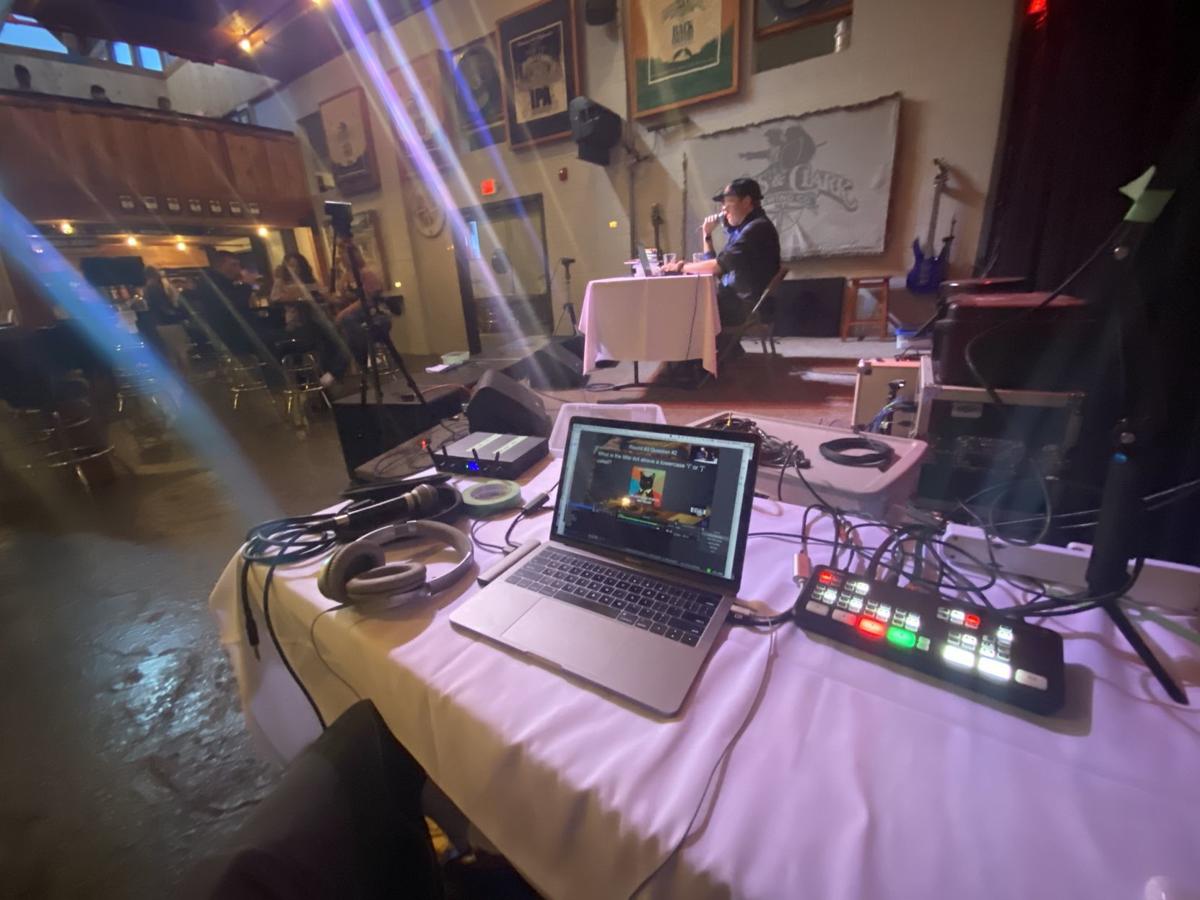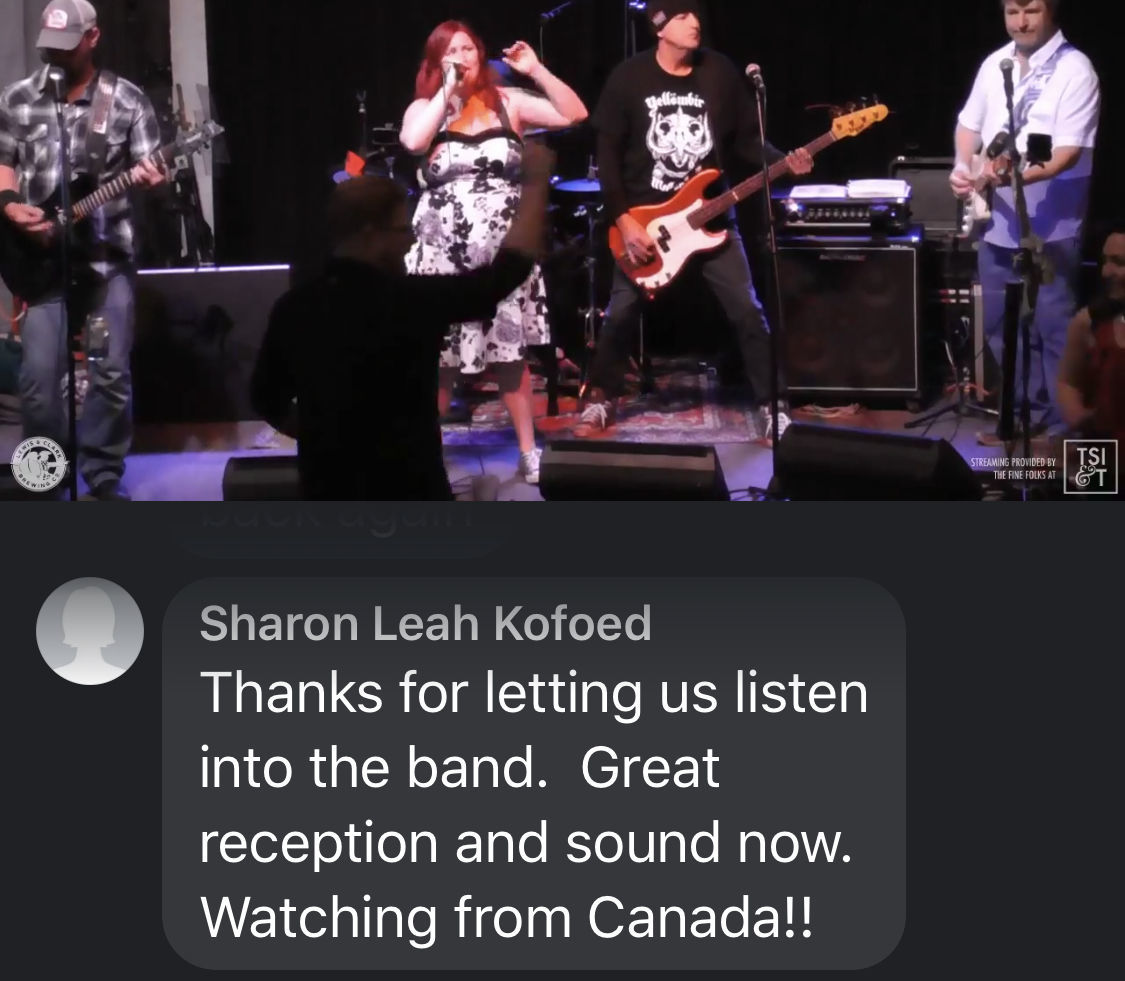 A recent Time Magazine cover shows a work by French artist JR of an eye peeping out between the slats of a window blind — as if to check if all is safe.
There's a similar feel to how live music is coming back on stage in Helena.
Lewis & Clark Brewery has had live music for a couple of weeks now.
But it's definitely not like it was before the pandemic.
"We had two Wednesdays on the patio in the late afternoon from 5:30 to 7," said owner Max Pigman.
"We're going to do that for the next eight weeks at least. We're just calling them pop-up patio shows.
"It's John McLellan from The Clintons and El Wencho, and he's going to have some guests joining him over the next eight weeks.
"Now that there's no Alive@Five, we thought we'd fill the gap a little bit on Wednesdays."
So far, Pigman has had two full bands play in the taproom, but it has created some issues.
"Bands are more difficult because people want to get up and dance. We have to ask them to go back to their tables then.
"It's a bit frustrating."
"We've decided to continue with duo acoustic sets — more of a singer/songwriter feel — until we get to Phase 3 (of the reopening), which I hope will be July 1."
In July, there's more ambitious plans on tap — if all goes well at beating back the virus.
Pigman has June fully booked, he said, with smaller groups every Wednesday 5:30 to 7, and on Thursdays and Saturdays, 7 to 9, with an occasional Friday thrown in as well.
This Friday, June 12, there's music by singer/songwriters Ryan Rebo and R. Clancy from 7 to 10 (see sidebar).
"We're just trying to scale it back until we're in Phase 3."
In July, Pigman's planning to have a full PA system running outside.
And that's when he's rescheduled Helena's popular Ten Years Gone as well as other bands.
He's also excited about a July 10 show with the Young Dubliners, which he's hoping will be a go.
"That will be our first big show of the summer."
"We are not going to be doing our block party this year," he said, because it's unclear if Helena will be in Phase 3 of the reopening. It's too big of an investment to rent a large stage with this amount of uncertainty.
Some of the health guideline changes he's made include spreading out tables to allow a 6-foot space between them, changing the entry to better separate groups, plus investing in a mic sanitizing machine.
"Right now, we're at about 40% occupancy," he said, "just to maintain enough space between people."
A few things to look forward to…
Corb Lund, who was initially scheduled to play in June, will likely be rescheduled for October, Pigman said.
"One thing I'm excited about is Bikes Hikes & Brews," he added, which is set for Aug. 14 and 15.
This year he's hoping to attract some additional sponsors so the event can be free.
"Quite a few larger bands have contacted me about playing at the event," he said, because a lot of music events have been canceled. One of the bands that's interested is Cody Canada and the Departed.
Summer is looking good with some exciting concerts on tap, Pigman said, "so long as COVID doesn't rear its ugly head."
"Crowds have been good. There's definitely a pent-up demand for live music."
A brief survey of a few venues
On Broadway, another popular music venue, isn't planning on live music until mid-July, according to employee Burt Allinson.
They typically had music every other Wednesday night, he said, and every Thursday.
On Broadway is expanding its restaurant to include an adjoining building, which should be opening up in July.
"We are not returning to live music any time soon," said Cyndi Krings, a manager at the Silver Star Steak Company.
The restaurant is currently open limited hours, she said.
"It's super hard to do 6-foot distancing," with the tables to also allow enough room for musicians.
Ten Mile Creek Brewery will host Dan Dubuque, master of the Weissenborn slide guitar, 5 to 8 p.m. Thursday, June 11, said co-owner Riley Tubbs.
Right now, the taproom is at 75% seating capacity, he said.
"We'll probably go back to a normal schedule of music once a week on Thursdays until we get a handle on this."
If the weather is good Thursday, the music will probably move outdoors.
"We're going to try to get our outside concerts back by the end of the summer," said Tubbs.
Business has been gradually picking up, he said, adding, "It's the most stressful time I've ever been a business owner — probably the most stressful time in my life."
At the Rialto Bar, Rod Morrison will be jammin' with Acoustic Roll 5 to 8 p.m. Friday, June 12.
If the weather's nice, music will be out on the back patio.
On June 26, Dan Henry plays from 5 to 8 p.m.
Music also returned to Lakeside on Hauser the past few weeks.
Subscribe to our Daily Headlines newsletter.