With a net worth surpassing 100 million, Joe Rogan is widely considered as one of the most successful entrepreneurs from the world of combat sports. Apart from being the host of the biggest podcast in the world, Rogan has dipped his feet in comedy, acting and MMA commentary.
While he never had a professional MMA fight, Rogan is a trained martial artist. At the age of 14, Rogan took up Karate and Taekwondo. He is also an amatuer kickboxer.
Rogan even won the US Open taekwondo tournament. However, he decided to retire at the age of 21 due to suffering head trauma. He is married to Jessica Ditzel. The couple tied the knot in 2009 and have two daughters.
Below, we'll take a deep dive into Rogan's career so far:
What is Joe Rogan's net worth in 2021?
According to Celebrity net worth, Joe Rogan's net worth is estimated at around $100 Million. Rogan's podcast "The Joe Rogan Experience'' recently sold the exclusive rights to Spotify for a whopping $100 million. Prior to the deal, the podcast was uploaded on his channel "PowerfulJRE", which has 10.6m subscribers.
Apart from the podcast, Rogan is a comedian, actor and UFC commentator. Rogan revealed appearing on shows like Fear Factor and NewsRadio financially set the tone for his other ventures.
Joe Rogan's Professional Career
Comedy
"Everything else I've done has a million other people telling you what to do. With stand-up, no one is telling you what to do. There's no direction given, you just go up there and whack it out. It's as pure of a representation of your thoughts as you can do and still have people enjoy it." –
Rogan in an interview with Phoenix New Times
Hence, it's no surprise that Rogan started off as a comedian in Boston around 1988. After performing for several years, Rogan finally released his first special in 2000. However, comedy became secondary since he pursued his acting career for the next 5 year.
In 2005, he filmed and released his fourth comedy special; Joe Rogan: Live in Phoenix, Arizona. To date, Rogan has released ten comedy specials. Two of them, Triggered and Strange Times are available on Netflix.
Acting
His first big break came when he was hired to play "Joe Garrelli" on NBC's NewsRadio. According to Rogan this along with the Fear Factor gig, where he played the host from 2001 to 2006, massively helped his current endeavours. However, In an episode of JRE, he says he immediately regretted coming back to the show in 2011.
 "I did come back, in 2011. I came back. But I didn't have as much money back then and also it was a lot more money than I got the first time. It was a big deal that it was gonna come back, but I immediately regretted it. Like immediately. Like oh my god, I have a job again."
He has made guest appearances on numerous shows like The Chappelle Show, MADtv and Silicon Valley.
Podcast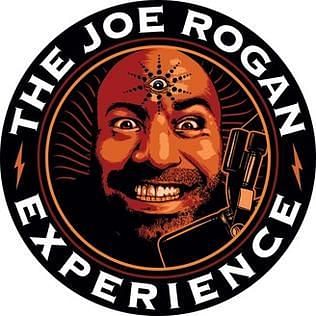 All these endeavors are still not the primary reason for the fame of Joe Rogan. In 2009, along with his buddy Brian Redban, Rogan started the now famous "Joe Rogan Experience". By 2010, the podcast was credited by iTunes in the top 100 podcasts and by 2011 it was picked up by SiriusXM. Since then, the podcast has doubled its listeners every year. Apart from having prominent guests like Robert Downey Jr., Miley Cyrus, The Undertaker (Mark Calaway) etc. guests like Bert Kreischer, Tom Segura and Ari Shaffir spark more interest from JRE regulars.
The podcast hit new heights when it was announced that Rogan has signed a $100 million deal with Spotify to make it exclusive on their platform.
Spotify released the below statement to acknowledge the deal –
"The Joe Rogan Experience, one of the most popular podcasts in the world, is coming to Spotify via a multi-year exclusive licensing deal. The talk series has long been the most-searched-for podcast on Spotify and is the leading show on practically every other podcasting platform. And, like all podcasts and vodcasts on Spotify, it will remain free and accessible to all Spotify users. "
Also Read: Is UFC commentator Joe Rogan leaving Spotify?
Commentary
Somewhere between NewsRadio and Fear Factor, Rogan was hired by the UFC as a color commentator. Rogan recalls his earlier days in the organization –
"I started out in 1997 with them. I was the post-fight interviewer," Rogan said. "This is what they did: they brought me there, they gave me a microphone, they put an ear-piece in me and they go, 'OK, ready, Joe? We're going to come to you in three seconds."
"Nobody explained to me what I was going to do, how to interview people; it was a weird organization back then,"
However, he quit the gig after two years as he was losing money due to all the travelling. He was then pursued by UFC president Dana White to return after UFC was bought by Zuffa in 2001. Rogan accepted the gig and the rest is history.
Read here: 3 things Joe Rogan is famous for besides the UFC
Joe Rogan's House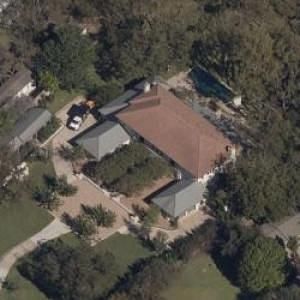 Joe's Texas house; Credits – Virtual Globe Trotting
Rogan had lived in Bell Canyon, California for a decade. However, after signing the Spotify deal Rogan moved to Austin, Texas. He bought a reported $14 million home in the area. Texas' moderate tax laws were the reason that was speculated behind his move. However, Rogan has mentioned moving since 2018.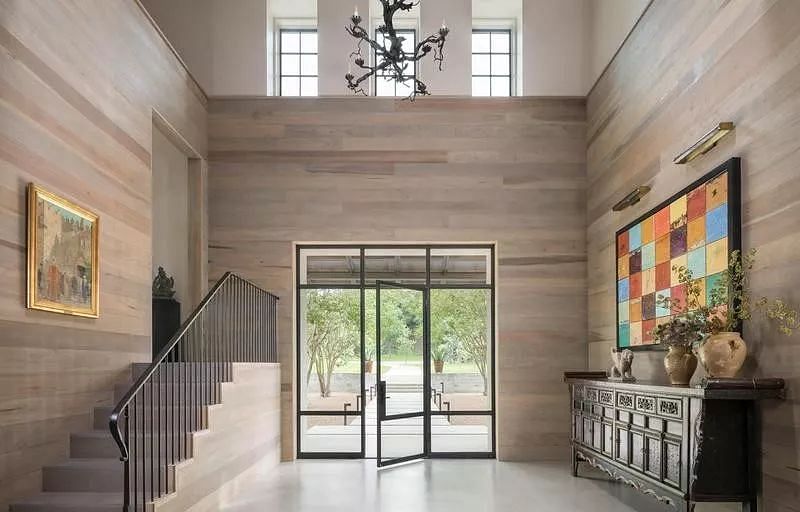 Credits: Fab Architecture
Rogan entirely revamped his current property. Benjamin Wood and Thesera Castellano Wood resided in the property before the podcast king. Boss Hunting defined the house as "Texas – inspired modern farmhouse"
Joe Rogan's Cars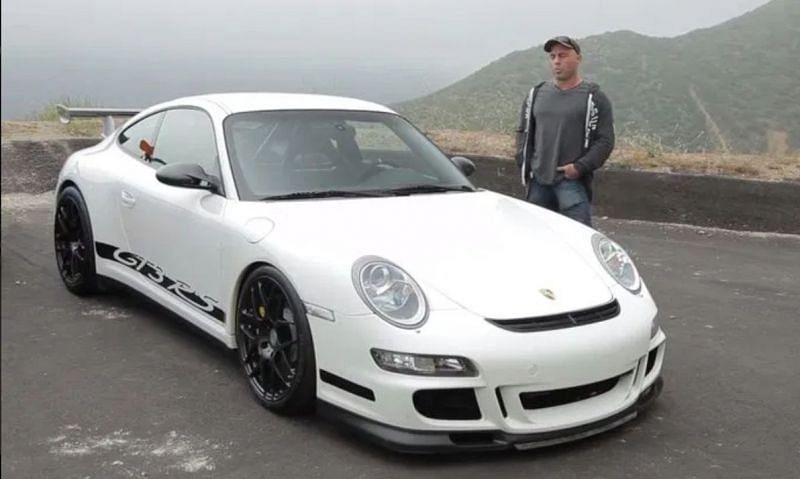 Credit: Motorious
According to jrelibrary, the first car Rogan owned was 1973 Chevrolet Chevelle. Currently, hsi owns Tesla Model S P100D, 1971 Ford Bronco, 1993 Porsche 964, 2005 BMW E46 M3 and 1970 Plymouth "Sick Fish" Barracuda.
What does Joe Rogan spend his money on?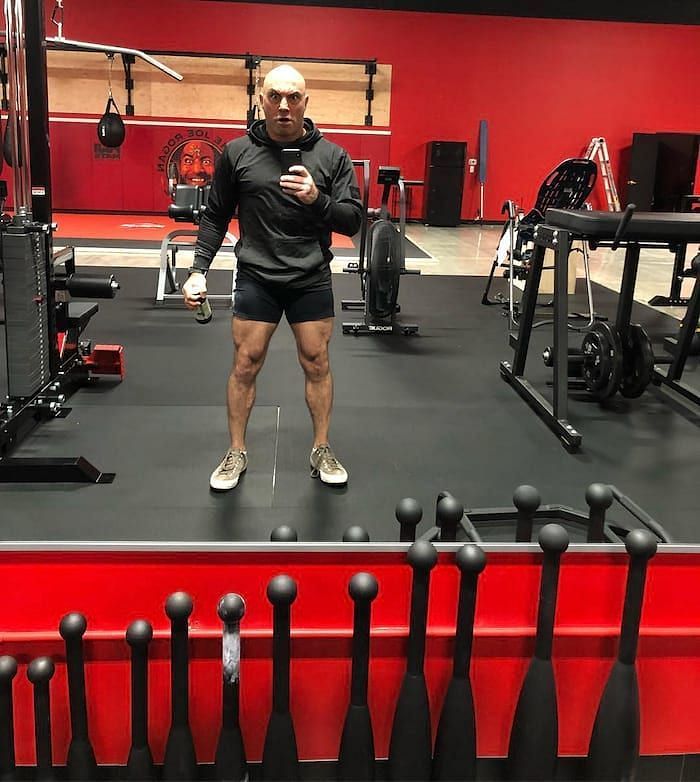 Credits – Joe Rogan Instagram
Joe Rogan makes no compromise when it comes to fitness, recovery, cars, property and food. In his previous studio, he had a 14,000 square foot warehouse where he had invested in a gym and a sauna. The equipment for the Gym is from the Onnit brand, in which Rogan has invested his money in.
He is a big advocate of the "Eat What You Kill" movement and hence invests big in hunting weapons.
Also Read: When does Joe Rogan's Spotify contract end?
Last Updated: July 23, 2021
var fbPixelFired = false;
document.addEventListener("scroll", function() { loadFBPixel() });
document.addEventListener("mousemove", function() { loadFBPixel() });
function loadFBPixel() {
if(fbPixelFired) {
return;
}
fbPixelFired = true;
!function(f,b,e,v,n,t,s){if(f.fbq)return;n=f.fbq=function(){n.callMethod?
n.callMethod.apply(n,arguments):n.queue.push(arguments)};if(!f._fbq)f._fbq=n;
n.push=n;n.loaded=!0;n.version='2.0′;n.queue=[];t=b.createElement(e);t.async=!0;
t.src=v;s=b.getElementsByTagName(e)[0];s.parentNode.insertBefore(t,s)}(window,
document,'script','https://connect.facebook.net/en_US/fbevents.js');
fbq('init', '952063904834769');
fbq('track', "PageView");
fbq('track', 'ViewContent');
}