If you are intrigued by non-fungible tokens (NFTs) and want to learn more about buying or selling them, you're probably wondering how to use OpenSea. That's because OpenSea is the leading decentralized exchange (DEX) for NFTs. There's no better time to learn than now.
What is OpenSea?
OpenSea is the largest digital marketplace for NFTs. It's a little like eBay, but instead of selling physical products to the highest bidder, you can sell or buy digital goods instead. These goods are typically collectibles like art, music or games but there are hundreds of other categories.
Founded in 2018, OpenSea uses smart contracts to keep transactions legit. This means if either party doesn't fulfill their end of the deal, the transaction becomes void and neither party is out anything.
OpenSea Basics
OpenSea has millions of NTFs to choose from in categories including art, music, domain names, virtual worlds, trading cards, collectibles, sports and utility. Each category has a seemingly endless number of listings that can seem overwhelming. Fortunately, there are ways to narrow things down.
Click on Filter and you can select All Items, Single Items or Bundles. You can also sort by price, when an item was listed and other options. You can also just type something into the search bar at the top of the page.
Sometimes you'll see blue checkmarks on an account or collection. This means that it has been verified by OpenSea, in much the same way that you see verified accounts of public figures on Facebook or Instagram. The blue checkmark means it's legit.
When you browse a particular collection, you will see the Floor Price listed in the status section. This is a feature for power users to see the lowest price any NFT is available for in a specific collection. This price is updated by the hour.
Anyone can browse around OpenSea to test the waters, but if you want to participate, you'll need a few things. First you'll need an OpenSea account. Then you'll need a Web 3.0 wallet like MetaMask. This is important because any NFT that you buy or sell won't be stored on OpenSea; it's only a marketplace that facilitates transactions. The NFT is kept on a blockchain address that you own. This is much like storing your cryptocurrency in a wallet. 
Download MetaMask and be sure to save your keyphrase somewhere safe, because this is the key to unlocking your wallet. If you lose the keyphrase, everything in your wallet is also lost. You've probably heard the phrase "no keys, no crypto" or some variation of it. Well in this case it's "no keyphrase, no collectibles." 
Next, you'll need to fund your wallet. On OpenSea you can use Ethereum as well as stablecoins like DAI or USDC. Make sure you fund your wallet to sufficiently cover your transactions as well as the network transaction fees (gas fees) for them.
Now just connect MetaMask to OpenSea by clicking on My Profile on the OpenSea website. Follow the prompts and you will be walked through the connection process. Personalize your account by clicking the gear icon at the top right side on the page. Once you've finished setting up your account, you're ready. To sail…on the OpenSea! 
Placing Bids on the OpenSea Marketplace
Placing bids on OpenSea is simple. Click on the NFT you want and then click on Make Offer. Sometimes you'll also have the option to Buy Now. If the collection isn't safelisted, you'll be asked to view the collection details and then check the box verifying that this is indeed the correct collection that you wish to purchase from.
When you continue you'll be able to select your payment method. Your options will be Wrapped ETH (wETH), DAI or USDC. If your desired item is on Polygon, you must pay in Polygon ETH. If this is your first time making a purchase with the chosen cryptocurrency, you may be required to pay a one-time gas fee.
Now you can place your bid with the desired crypto and click Make Offer. Offers must be at least 5% higher than the previous bid. Whatever amount of ETH you bid will be locked until the bid is withdrawn. 
Where to Buy Ethereum
Ethereum is necessary if you want to make transactions on OpenSea. If you don't have any yet, don't worry! It's easy to buy Ethereum directly through your wallet. Just click the wallet icon on the OpenSea website. Then click Add Funds.
Now you'll be given the option to purchase from an exchange or buy with a credit card. If you select to purchase from an exchange, you just copy the wallet address you are given and use that address to send ETH to once you have purchased it on Coinbase, Voyager or another exchange that you prefer to use. Depending on where you live, you may also have the option to buy Ethereum with a credit card. Just be aware of any fees charged by your credit card company.
Commissions
Account Min
$0
1 Minute Review
Coinbase is one of the Internet's largest cryptocurrency trading platforms. From Bitcoin to Litecoin or Basic Attention Token to Chainlink, Coinbase makes it exceptionally simple to buy and sell major cryptocurrency pairs. 
You can even earn cryptocurrency rewards through Coinbase's unique Coinbase Earn feature. More advanced traders will love the Coinbase Pro platform, which offers more order types and enhanced functionality.
Though Coinbase doesn't offer the most affordable pricing or the lowest fees, its simple platform is easy enough for complete beginners to master in as little as a single trade.
Best For
New cryptocurrency traders
Cryptocurrency traders interested in major pairs
Cryptocurrency traders interested in a simple platform
Pros
Simple platform is easy to operate
Comprehensive mobile app mirrors desktop functionality
Coinbase Earn feature rewards you with crypto for learning about available coins
Cons
Higher fees than competitors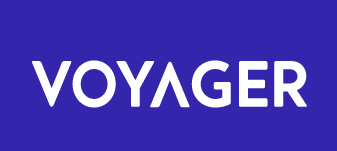 Commissions
FREE
Account Min
$10.00 USD
1 Minute Review
Voyager is a leading name in the sphere of cryptocurrency investing, giving you access to over 50 tokens and coins. Buy, sell and swap assets using Voyager Crypto's simple mobile platform available as a free download for iOS and Android users. 
When you invest through Voyager, you'll pay nothing in commissions, which is a major benefit when compared to other cryptocurrency brokers. Voyager is also one of the only brokers we've seen that allows users to earn interest on their crypto investments. 
Though the broker could do more to improve its customer service, it's an excellent option for beginner investors and seasoned professionals alike.
Best For
Cryptocurrency investors looking for a wide selection of supported projects.
Investors who prefer mobile trading.
Anyone interested in earning interest on their crypto investments.
Pros
Simple, straightforward and intuitive mobile platform
Wealth of investment opportunities
Allows users to earn interest on select crypto investments
Cons
Only available for mobile users — no desktop platform
Limited routes to contact customer service team

Commissions
. 25% or less
Account Min
0.00001 BTC
1 Minute Review
Gemini is a cryptocurrency exchange and custodian that offers investors access to 26 coins and tokens. Founded in the US, Gemini is expanding globally, in particular into Europe and Asia. Offerings include both major cryptocurrency projects like Bitcoin and Ethereum, and smaller altcoins like Orchid and 0x.
Gemini is 1 of the only brokers with multiple platform options based on skill level. New investors will love the streamlined interface of Gemini's mobile and web apps, while advanced investors might appreciate all the tools that come with ActiveTrader. 
In addition to a host of platform choices, Gemini users also have access to insured hot wallets to store tokens without worrying about digital asset theft. Learn more about what Gemini can do for you in our review.
Best For
New investors looking for a simple mobile and web app
Experienced investors who need a more advanced platform with more tools
Users looking for a 1-stop-shop to buy, sell and store all of their coins
Pros
Easy and quick signups — can get started in as little as a few minutes
Multitude of platforms to accommodate traders of all skill levels
Hot wallets include insurance to protect your from theft and hacking attempts
Cons
Charges both a commission and a convenience fee for users buying and selling through the desktop or mobile app
How to Store NFTs and Crypto Safely
MetaMask is a good place to store cryptocurrencies or NFTs if you plan on making transactions, but to keep these things safe long term, it's a good idea to keep them in a hardware wallet. That's because software wallets, like MetaMask, are connected to the internet and as such, can be hacked.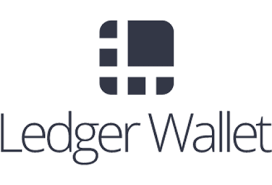 Best hardware wallet for NFTs: Ledger
Ledger is possibly the top hardware wallet on the market. It keeps your assets safe because it isn't connected to the internet and therefore can't be hacked. With Ledger, you can buy, exchange and grow over 1,800 different cryptocurrencies and over 100 crypto assets like your NFTs.
Cryptocurrency Market vs. NFT Market
As a whole, the cryptocurrency market is considered very volatile. The NFT market is even more volatile. There is no way to know what kind of return on investment you're going to get, if any, if you invest in NFTs. 
While both cryptocurrency and NFTs have digital records stored on the blockchain, they are still very different crypto assets. Cryptocurrency is fungible, meaning it isn't unique. If you have 500 Bitcoin, each one is the same. NFTs are non-fungible. Each one is unique.
The value of a cryptocurrency is based on market fluctuations. The value of an NFT is based on asset value. Both are considered risky investments. Only you can decide if the risk is worth it to you.
OpenSea Alternatives
OpenSea is a unique marketplace which makes it difficult to find any real competitors. However, there are some similar sites such as Rarible, Nifty Gateway and Sorare. 
Sorare's primary audience is football fans so the options are much more limited than other sites. Rareable's primary focus is art, but it also has other items. Nifty Gateway offers art from well-known artists. 
Both Nifty gateway and Rarible are more diverse than Sorare but none are as big as OpenSea. OpenSea has by far the largest number of categories representing any digital asset you can think of. It's hard to say what platform is the best because it's a personal decision. That being said, it's easy to see (sea?) which platform has the most to offer.
Benzinga crafted a specific methodology to rank cryptocurrency exchanges and tools. We prioritized platforms based on offerings, pricing and promotions, customer service, mobile app, user experience and benefits, and security. To see a comprehensive breakdown of our methodology, please visit see our Cryptocurrency Methodology page.
Gemini builds crypto products to help you buy, sell, and store your bitcoin and cryptocurrency. You can buy bitcoin and crypto instantly and access all the tools you need to understand the crypto market and start investing, all through one clear, attractive interface. Gemini Crypto Platform offers excellent account management options. You can manage your account at a glance, view your account balance 24-hour changes and percent changes. Get started with Gemini now.